Last week, state Rep. Blaise Ingoglia, R-Spring Hill, released his latest "Government Gone Wild" video series focused on illegal immigration and the former chairman of the Republican Party of Florida (RPOF) insists there will be more web videos down the road.
"This is going to be the first one of a series," Ingoglia told Florida Daily, adding that there is no time table in place. "We have ideas in the hopper, to tackle the big issues."
Ingoglia's goal is to present information and explain public policy to the general public. He insisted web videos are a great way to do just that. "It's a great medium to get information out," he said.
Looking back at the video series, Ingoglia stressed that he was often showcasing issues before they became the subjects of national debate including debt and the disparity between government and the private sector,
"We're always ahead of the curve," he told Florida Daily. "These are great conversation starters."
In his latest video, Ingoglia focuses on how Democrats are concerned about building their national coalitions by appealing to the children of illegal immigrants though he also stressed his videos remain non-partisan. He certainly had no problems taking shots at both major parties on immigration.
"What people have to recognize is the immigration problem we have right now is the sum of all of the inaction on immigration reform from both Republicans and Democrats over the years," Ingoglia said, adding that this is one of the reasons Donald Trump was able to defeat the leadership of both parties in the 2016 presidential election. "It's one of the reasons why this president deserves a lot of accolades."
Despite leading the RPOF, Ingoglia is not apologetic for taking aim at fellow Republicans.
"It's not wrong for Republicans to hold Republican officials to a high standard," he told Florida Daily. "That lends a lot of credibility to what we do."
Still, Ingoglia said he was more likely to go after the Democrats on the issues. "I do believe we are right on way more issues than the Democrats," he said.
Asked if the videos can play an important role in the 2020 elections, Ingoglia hoped they are influential. He said voters need to know the issues he raises in the latest video including the influx of MS 13 gang members and drugs coming across the border.
"Democrats are allowing this to happen for the sake of getting votes in the presidential election," Ingoglia said. "That's reprehensible."
Ingoglia noted that in 2009, the Democrats had control of the White House and both chambers of Congress but did nothing on immigration. they could have fixed immigration issue.
"They had an opportunity to grant amnesty if they wanted," he insisted. "They chose not to.
"In 2009, they started realizing that the children of illegal immigrants started to change the electoral map in their favor. That's why they chose not to do it," Ingoglia added.
Ingoglia called on Democrats to put up legislation to stop the flow of illegal immigrants and fix the current system.
"Here's my challenge to Chuck Schumer and Nancy Pelosi. Prove me wrong," he said. "Put up that bill, prove me wrong. The answer is they won't."
First elected to the Florida House in 2014, Ingoglia represents parts of Hernando County. He currently chairs the House State Affairs Committee. With only one term left in the Florida House, Ingoglia should be safe in 2020. Back in 2016, Trump carried almost 62 percent of the vote in this reliably red district.
Kevin Derby can be reached at kevin.derby@floridadaily.com.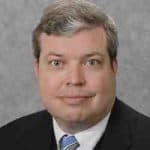 Latest posts by Kevin Derby
(see all)