Longtime Florida Transportation Builders Association (FTBA) President Bob Burleson is joining as a partner at prominent Tallahassee lobbyist firm Ballard Partners.
"Having spent thirty years leading the state's premier transportation construction industry organization, Burleson has been a fixture at the Florida Capitol since 1989," Ballard partners announced on Monday. "With Burleson at the helm, FTBA achieved countless legislative victories over the last three decades, from securing the largest funding increase for transportation in Florida history to protecting the state's transportation trust fund. Previously, Burleson was an integral executive at the major southeast construction company, Wiley N. Jackson, Co., for nearly twenty years until its sale in 1987."
Brian Ballard, the president of Ballard Partners, weighed in on the new hire.
"Bob is known throughout Florida for his tenacious advocacy and strong relationships with legislators, state agencies and other key political players," said Ballard. "His many years successfully navigating the Florida legislative process, coupled with his unmatched expertise, leadership and dedication, make Bob a tremendous asset to the Ballard Partners team and our clients."
"Retiring from the Florida Transportation Builders Association is bittersweet, but I am excited to take the next step in my government relations career at such a high-quality firm," said Burleson. "I look forward to applying my passion for construction and transportation to Ballard Partners' clients in this new endeavor and am grateful for the opportunity to continue strengthening transportation policy and overall economic growth in Florida."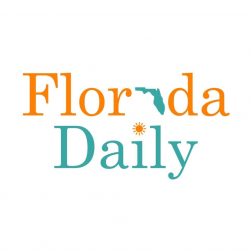 Latest posts by Florida Daily
(see all)