 As he continues his campaign to be Florida's next attorney general, state Rep. Sean Shaw, D-Tampa, is increasingly relying on the support of former Gov. and U.S. Sen. Bob Graham, D-Fla.
Earlier this week, at an event in Miami, Graham endorsed Shaw over Central Florida attorney Ryan Torres in the primary at the end of next month. Current Florida Attorney General Pam Bondi is facing term limits. Back in 1983, Graham named Shaw's father–Leander Shaw–to the Florida Supreme Court where he would rise to become Florida's first African-American Chief Justice.
In his endorsement, Graham praised Shaw and his father.
"Leander Shaw was a pillar of the legal profession in Florida whose service on our state's Supreme Court was a model in what it means to use the law as our great equalizer," said Graham. "Sean Shaw is the embodiment of the values his father put into action each day. I am proud to endorse him to be Florida's next attorney general because I know he will put those values into action by fighting for common sense gun safety legislation, smart criminal justice reforms, and more resources to fight the opioid epidemic."
"When it comes to political giants in Florida, there is no one who towers larger than Governor Bob Graham," said Shaw. "His dedication to standing up on behalf of every Floridian, protecting our environment for generations to come, and commitment to good government that answers to the people, not the powerful, is unmatched. I am honored to have his endorsement and to carry on his legacy of public service in Florida."
Graham continued to go to bat for Shaw on Thursday, calling on supporters to back the Tampa Democrat's bid to be attorney general.
"I am absolutely thrilled – both personally and professionally – to endorse Sean Shaw for attorney general," Graham insisted. "On a personal level: In 1983, as Florida's governor, I had the honor of appointing Sean's father, Leander Shaw, to the Florida Supreme Court. Justice Shaw was a pillar of the legal profession in Florida, and a model in what it means to use the law as our great equalizer. Sean's innate sense of fairness and willingness to stand up to those who twist the law to their advantage embodies the values his father put into action every day."
Graham then took aim at Bondi.
"I spent my career working to make life better for Floridians, and I've been disappointed (to put it mildly) in Pam Bondi's willingness to put the needs of corporations, her political donors, and her party above our state's best interest," Graham maintained. "And with the Trump administration doubling down on its promises to attack civil rights and protect big-money funders, it's critical that we have an AG who'll stand up for Floridians' rights, for the Constitution, and for the rule of law."
Graham ignored the two Republicans battling for their party's nomination: former Judge Ashley Moody who has Bondi's support and state Rep. Frank White, R-Pensacola.
Kevin Derby can be reached at Kevin.Derby@floridadaily.com.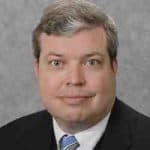 Latest posts by Kevin Derby
(see all)