 The family of Bob Levinson, a Florida resident who has been missing in Iran for almost 13 years, said this week they believed he was dead.
Levinson worked for the FBI and DEA went missing in 2007 during a private investigation case in Iran involving cigarette smuggling. Back in 2013, the Associated Press ran a story insisting Levinson worked for the CIA.
"We recently received information from U.S. officials that has led both them and us to conclude that our wonderful husband and father died while in Iranian custody. We don't know when or how he died, only that it was prior to the COVID-19 pandemic," the Levinson family said in a statement.
"Bob Levinson was a truly remarkable individual–the best husband, father, brother, grandfather and friend anyone could ever ask for. He was an American hero–a true patriot, and his compassion and kindness knew no bounds," they added. "We will miss his warmth, humor, and wisdom, but most of all, we will miss the deep and unconditional love he had for each one of us. He will never be forgotten–we will make sure of it."
Last year, U.S. Sen. Marco Rubio, R-Fla., and U.S. Rep. Ted Deutch, D-Fla., brought out the "Robert Levinson Hostage Recovery and Hostage-taking Accountability Act" which "cements in place programs to address hostage-taking, and gives the United States government new tools to rescue hostages and punish their captors." The bill sanctioned individuals who take Americans hostage, elevates the Special Presidential Envoy for Hostage Affairs to the rank of Ambassador and creates an inter-agency Hostage Recovery Fusion Cell and a Hostage Response Group. The bill cleared the U.S. House Foreign Affairs Committee, on which Deutch sits, earlier this month.
Deutch, the chairman of the U.S. House Middle East and North Africa Subcommittee, has been working closely with the Levinson family.
"I am devastated for the Levinson family," Deutch said. "Christine, Susan, Stephanie, Sarah, Samantha, Dan, David, and Doug are remarkable people that I respect enormously. They have endured more than any family should ever have to, and it has been my great honor to fight alongside them for Bob's return. They deserved a better outcome. They deserved to be reunited with Bob.
"Bob and his family are a part of our community. We all mourn with them. We all offer our love and support to them. Bob served our country nobly, and our country owes him and his family our gratitude," Deutch added. "I deeply appreciate all of my colleagues who have stood alongside me supporting the Levinsons. I thank the FBI, the State Department, and every official in the Bush, Obama, and Trump administrations who made bringing Bob home a priority. We will never stop fighting to bring Bob home. Sadly, that's now a fight to bring him to his final resting place with his family.
"Rest in peace, Bob Levinson," Deutch said in conclusion.
>After years of pressing Iran for the release of American citizen and Florida resident Bob Levinson, the news relayed to his family was the one none of us ever wanted to hear," Rubio said on Wednesday. "Jeanette and I send our deepest heartfelt condolences to the Levinson family. I have had the honor of getting to know his incredible family over the last decade. No family should ever have to experience what they have endured. It is my view, which I have shared with the highest levels of this administration, that the U.S. government should hold the evil regime accountable for this and demand the immediate release of all other American hostages held in Iran."
Reach Kevin Derby at kevin.derby@floridadaily.com.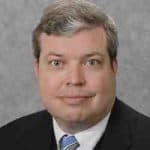 Latest posts by Kevin Derby
(see all)