 This week, state Rep. Bob Rommel, R-Naples, was named to Florida Advisory Committee of the United States Global Leadership Coalition (USGLC).
"USGLC's objective is to strengthen U.S. development and diplomacy, the primary civilian-led tools for promoting national security and a stronger economy," Rommel's office noted. "The USGLC works in Washington and across the nation in partnership with its State Advisory Committees to educate community leaders and members of Congress on the positive impact that U.S. international affairs programs have on local, state, and national levels. In addition, over 30,000 U.S. military veterans from all branches and ranks have signed on to USGLC's commitment to elevate America's civilian tools alongside a strong defense to prevent conflict and keep our nation safe."
"Strong American leadership in the world is absolutely vital," said Rommel.
The Southwest Florida Republican left no doubt that he was a supporter of President Donald Trump.
"I am fully behind President Trump's bold agenda for revitalizing American foreign policy, and USGLC's mission of bringing together a cross-section of leaders to promote our interests abroad supports the president's priorities beautifully. I'm looking forward to this opportunity to put America First by working alongside the distinguished Floridians on the committee as well as individuals from across the country," Rommel said.
First elected to the Florida House in 2016, Rommel chairs the House Civil Justice Subcommittee and is the vice chairman of the House Judiciary Committee and the House Local, Federal and Veterans Affairs Subcommittee. He represents parts of Collier County.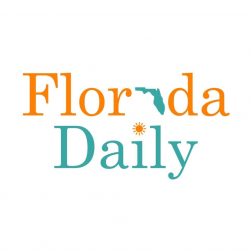 Latest posts by Florida Daily
(see all)