 State Rep. Bob Rommel, R-Naples, announced on Tuesday that he will chair the Florida Taxpayer Protection Caucus.
The caucus is connected to Grover Norquist and Americans for Tax Reform (ATR) as that group looked to push back against high taxes across the country.
"Taxation at every level of government continues to be the single biggest impediment to economic growth," said Rommel. "Conservatives in the Florida Legislature have already been holding the line on proposed tax increases, but we must remain vigilant. Every year, there is more pressure by third party groups and liberals to raise taxes and increase spending. This caucus will be ready for action and to stop any proposed new taxes.
"One of the important aspects of leadership is making sure to build an infrastructure for carrying important policy goals from one generation to the next. Our caucus will be an important part of helping to stop tax increases in Florida well into the future. I am honored that Grover asked me to take this on, and I look forward to working with ATR on an ongoing basis," Rommel added.
First elected to the Florida House in 2016 to represent parts of Collier County, Rommel is the chairman of the Civil Justice Subcommittee and the vice-chairman of both the Judiciary Committee and the Local, Federal & Veterans Affairs Subcommittee.
Reach Kevin Derby at kevin.derby@flroidadaily.com.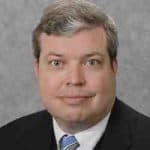 Latest posts by Kevin Derby
(see all)