 State Rep. Bob Rommel, R-Naples, wants Florida voters to have a say on how local governments raise taxes, pushing to amend the state constitution so that a supermajority is needed to approve any tax increases.
This week, Rommel brought out a  proposed amendment to the Florida Constitution "that would prohibit local governments from raising taxes or fees without a vote approved by two-thirds of their members" and "would require any such proposed tax or fee to be contained in a separate resolution or ordinance—the so-called single-subject provision, which fiscal conservatives believe is an important change to prevent governments from passing distasteful tax increases by bundling them with other important legislation."
Rommel, currently in his second term in Tallahassee, weighed in on his resolution which "would apply to municipalities, counties, school boards and special districts"  on Tuesday.
"My bill is pure common sense," said Rommel. "We have runaway government spending because we've made it too easy for politicians to pass new taxes. Right now, it's as easy to pass a new tax as it is to name a new bridge. This bill is a move in the right direction."
If the Legislature passes Rommel's resolution, the proposed amendment would be before voters in November 2020. To pass, 60 percent of voters needed to approve the proposed amendment.
Rommel was first elected to the Florida House in 2016 to represent parts of Collier County. With U.S. Rep. Francis Rooney, R-Fla., announcing earlier this month that he is retiring after two terms, Rommel could run for the seat in the solidly Republican district in Southwest Florida.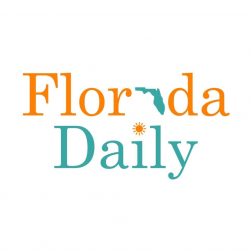 Latest posts by Florida Daily
(see all)