U.S. Rep. Brian Mast, R-Fla., called on President Joe Biden to reverse a Trump administration decision and return the POW/MIA flag on top of the White House.
Mast sent Biden a letter on the matter this week.
"In 2020, the POW/MIA flag was removed from atop the residence and placed in a special memorial on the White House Grounds during a Memorial Day event. The flag was never returned following the event in violation of the National POW/MIA Flag Act, which was signed into law with broad bipartisan support. That law requires the POW/MIA flag be displayed whenever the American flag is displayed on prominent federal properties, including the White House, and in a manner to ensure visibility to the public," Mast's office noted.
"To say that the men and women who were captured or went missing while defending our nation went above and beyond the call of duty would be an understatement," Mast wrote Biden. "The POW/MIA flag is a symbol and proclamation that we will never forget the tens of thousands of American service members who we have not brought home yet. They must never leave our thoughts and our hearts, and this symbol of our dedication to those who sacrificed everything for the United States of America must be visible at the heart of our great institutions, especially the White House."
Mast expanded on his position on Tuesday.
"Since 2019, the National POW/MIA Flag Act has required that POW/MIA flags be flown alongside all American flags on federal property, yet the flag was taken down at the White House last year and has still not been put back up," Mast noted. "I'm fighting to ensure America's POW/MIA heroes are properly recognized by restoring this flag to its rightful place atop the White House!
When asked about why the POW/MIA flag was removed from the White House in September, Trump White House spokesman Judd Deere noted that the then-president moved it to the South Lawn.
"President Trump dedicated a POW/MIA memorial site earlier this year on the White House grounds to forever remember our heroic service members who were prisoners of war or missing in action," Deere told Axios. "The president selected a site on the southwest corner of the South Lawn for this prominent and sacred memorial, which is visible to all those who visit the White House, that features the POW/MIA flag.
Reach Kevin Derby at kevin.derby@floridadaily.com.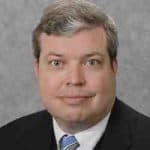 Latest posts by Kevin Derby
(see all)