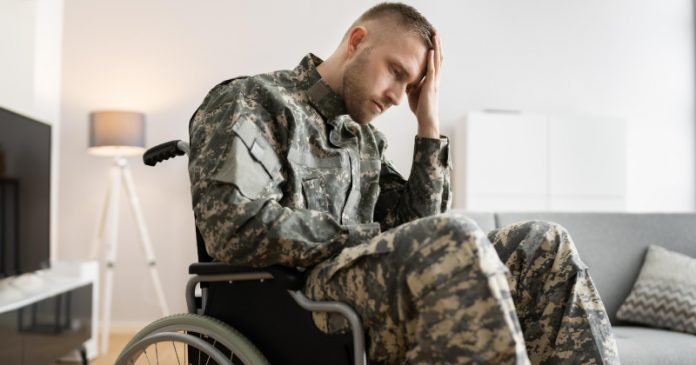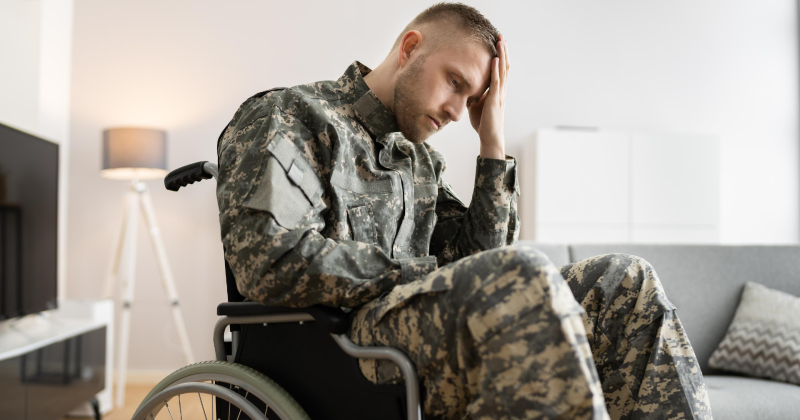 On Capitol Hill, U.S. Rep. Brian Mast, R-Fla., is championing the "Wounded Warrior Bill of Rights."
Mast insisted his proposal will help "cut through red tape, improve transparency and increase accountability for wounded warriors" and "would ensure veterans are able to effectively appeal decisions made regarding their medical separation from service and entitlement to disability benefits."
Citing the wounds he suffered during his time in the Army in Afghanistan, Mast weighed in on the proposal.
"When I was lying in Walter Reed, all of my time and energy was spent on recovery – learning to walk with two prosthetic legs and figuring out how I was going to continue to serve my country kept me plenty busy," said Mast. "The last thing I would've had any patience for would have been trying to navigate the bureaucracy of medical separation. I want to make sure no wounded warrior ever gets stuck in this infuriating merry-go-round or is screwed over by nameless, faceless bureaucrats."
"Under current law, a little-known, civilian-run entity called the Defense Health Agency (DHA) determines if a servicemember is fit to continue military service and what disability benefits he or she will receive if separated. As a result of an unclear command structure and bureaucratic finger-pointing at this agency, servicemembers often find themselves unable to effectively appeal decisions," Mast's office noted. "The Wounded Warrior Bill of Rights would return authority to adjudicate appeals to military commanders within each branch, empowering active duty service members within the chain of command to determine the outcome of appeals. This change will protect the due process rights of wounded veterans by simplifying the appeals process to ensure a fair and speedy decision regarding medical separation decisions and disability benefit entitlement."
U.S. Reps. Rick Larsen, D-Wash., Rich McCormick, R-Ga., Jimmy Panetta, D-Calif., and
Cathy McMorris Rodgers, R-Wash., are co-sponsoring the proposal.
"As a doctor and a veteran, the health of the courageous men and women in our Armed Forces is a top priority. We cannot allow Washington bureaucrats to drown servicemembers in paperwork and obscure rules while they are trying to heal and care for their families. I am proud to co-sponsor the Wounded Warrior Bill of Rights and serve those who serve our country. Semper Fi!" said McCormick.
"This bipartisan bill ensures the brave women and men who have sustained an injury due to military service can focus on their recovery and their future," said Larsen. "I will continue to focus on breaking down barriers for wounded servicemembers in the Pacific Northwest to access the benefits they have earned and fully participate in society after their service has ended."
"Those who put on the uniform in defense of our country selflessly do so without asking anything in return. We must have their backs when they come home," said McMorris Rodgers. "We have a responsibility to ensure wounded warriors going through the medical separation process are treated fairly with the respect and dignity they've earned. My hope is this legislation will restore accountability and implement the safeguards needed to prevent any future mistreatment during this process. I'm proud to help introduce this bill, and I'm grateful to Major Will Ostan for his advocacy on this issue and service to our country."
"All too often, wounded warriors are forced to deal with multiple layers of bureaucracy during their recovery and potential medical separation from the armed services. Unfortunately, the ambiguous and confusing process leaves limited options for servicemembers when they have to appeal medical evaluation decisions," said Panetta. "The Wounded Warrior Bill of Rights Act would return authority to adjudicate appeals to military commanders within each branch, streamlining the process and ensuring transparency as well as accountability. Wounded warriors have sacrificed so much for our country and deserve a fair, straightforward process that respects their service and ensures that they receive their proper disability benefits."
The bill was sent to the U.S. House Armed Services Committee. So far, there is no companion measure over in the U.S. Senate.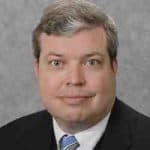 Latest posts by Kevin Derby
(see all)