Despite joining other Republicans in the U.S. House in voting against the National Defense Authorization Act (NDAA), U.S. Rep. Brian Mast, R-Fla., was able to shape the legislation.
Mast, who served in the Army and lost both of his legs in Afghanistan, helped successfully amend the NDAA. The sophomore Florida congressman added a proposal having the U.S. Defense Department evaluate and track servciemembers exposed to burn pits and toxic chemicals; ending the statute of limitations under the military code for maiming and kidnapping of a child; expanding service eligibility age waivers to reserve physicians or reserve chaplains beyond the age of 68 if they are deemed "necessary for the needs of the military department concerned;" and expanding access of military rental property to Foreign Service Officers who temporarily lose housing allowance while on mandatory Home Leave Status.
At the end of last week, Mast weighed in on his efforts.
"It takes a special kind of person to put on the uniform and dedicate their life to serving our country," Mast said. "Our brothers and sisters in arms should be able to serve knowing that we have their backs on and off the battlefield. While this bill comes up short of that goal in a number of ways, the good news is that we were able to get several important provisions added that will improve the bill for our service men and women."
Mast was first elected to Congress in 2016 and represents a swing district.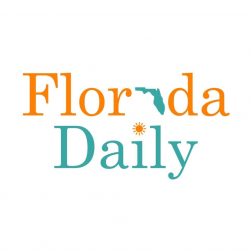 Latest posts by Florida Daily
(see all)