Democrats in charge of the U.S. House are pushing for universal background checks on all firearm sales–and they have been joined by a Florida Republican.
This week, U.S. Rep. Mike Thompson, D-Calif., unveiled the "Bipartisan Background Checks Act of 2019" which has more than 150 cosponsors including U.S. Rep. Brian Mast, R-Fla. Other Republicans backing the proposal include U.S. Reps. Brian Fitzpatrick of Pennsylvania, Peter King of New York and Chris Smith of New Jersey.
Mast, one of the original cosponsors of the bill, weighed in this week on why he was backing it.
"Serving in the military, I held my fellow soldiers as the last breath went out of them. Our students, teachers, parishioners, mothers, fathers or any other civilian should never have to confront this tragedy," Mast said. "As members of Congress, we weren't sent to Washington to do just what's easy — we were sent here to take action and that's exactly what this bill is: a unified effort to save lives."
The bill came out on the eighth anniversary of the Tucson shooting where 6 were killed and 13 were wounded, including former U.S. Rep. Gabrielle Giffords, D-Ariz.
"Since the inception of the Gun Violence Prevention Task Force after the shooting at Sandy Hook, we have been working across the aisle to help prevent gun violence. Today we take a decisive step forward to help save lives right away. As a gun owner, hunter and supporter of the Second Amendment, I am honored to join with Democratic and Republican colleagues to introduce my universal background checks bill that will help keep guns out of the hands of people who should not have them," Thompson said. "From the public polling to the ballot box, the American people have spoken up and demanded action to help end the tragedy of gun violence that far too many in our country face every day. We will continue our fight and we will deliver."
Florida Democrat U.S. Reps. Charlie Crist, Ted Deutch, Alcee Hastings, Debbie Mucarsel-Powell, Stephanie Murphy, Donna Shalala, Darren Soto, Debbie Wasserman Schultz and Frederica Wilson are also backing the proposal.
"The gun violence epidemic has ravaged our country for too long," said Mucarsel-Powell. "Too many people – including me – have lost a loved one to gun violence. I am under no impression that this bill will bring the number of preventable firearm deaths to zero, but an overwhelming majority of Americans support commonsense gun reform that will help keep those unfit from possessing a firearm from doing so. This is a bipartisan solution, and I urge my colleagues to swiftly get this bill to the president's desk, and make background checks a reality."
"Last February, the lives of the students and families of the Stoneman Douglas community changed forever. Now, they're the ones creating the change we're witnessing across the country," said Congressman Deutch. "With a new gun safety majority in the House, together we're wasting no time to introduce bipartisan proposals that have near-total support among the American people. Our strength today would not be possible without the tireless leadership of my former colleague Congresswoman Giffords who has bravely and effectively fought for this cause after being a victim of gun violence herself. Closing the glaring background check loophole on gun purchases with this bipartisan bill is a major step by the new Congress to end the gun lobby's grip on Washington and make our communities safer from gun violence."
The bill was sent to the House Judiciary Committee which Thompson chairs.
Kevin Derby can be reached at Kevin.Derby@floridadaily.com.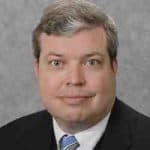 Latest posts by Kevin Derby
(see all)