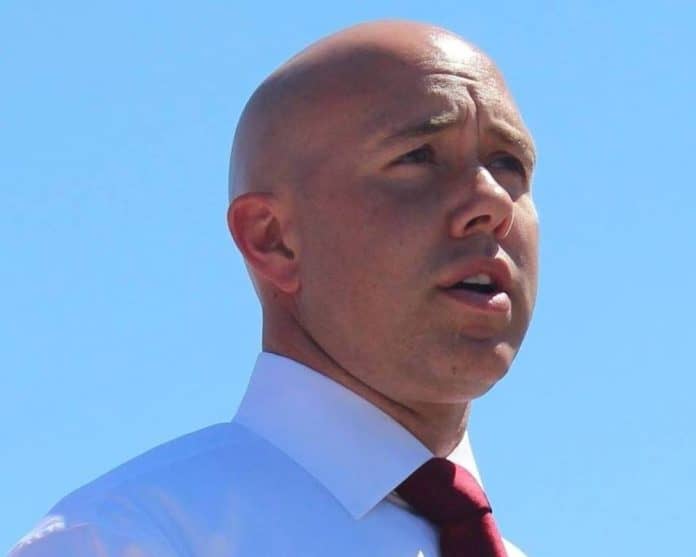 A Florida congressman's efforts to prevent the U.S. Department of Veterans Affairs (VA) from experimenting on dogs paid off this month as the federal appropriations bills passed by Congress and signed by President Donald Trump which will "eliminate or reduce the research conducted using canines, felines, or non-human primates by not later than five years after the date of the enactment of this act."
At the start of the year, U.S. Rep. Brian Mast, R-Fla., who sits on the U.S. House Veterans Affairs Committee and lost both his legs during his service in Afghanistan, teamed up with U.S. Rep. Dina Titus, D-Nev., to unveil the "Preventing Unkind and Painful Procedures and Experiments on Respected Species (PUPPERS) Act"  which "will put an end to the Department of Veterans Affairs' practice of performing painful and distressing experiments on dogs, including drilling into dogs' skulls, inducing heart attacks, and collapsing their lungs."
Mast had a key ally in Lara Trump who cheered the appropriations bills including a proposal phasing out animal testing at the VA.
"I am proud to see that there is real progress being made to close the chapter on VA dog testing. Thanks to President Trump just signing historic, bipartisan legislation to restrict VA dog testing and phase out all unnecessary VA dog and cat experiments by 2025, there is great opportunity afoot to protect veterans' health all while encouraging the VA to allocate funds and resources towards important programs that will truly benefit our veterans," said Lara Trump before praising Mast and cosponsor U.S. Rep. Matt Gaetz, R-Fla. "I'm encouraged by the advocacy of lawmakers like Congressmen Brian Mast and Matt Gaetz, for leading on this issue and in particular introducing the PUPPERS Act to end this program."
"It's unacceptable for the Department of Veterans Affairs to use taxpayer dollars to fund cruel, unnecessary experiments on animals at the VA. These painful – often deadly – tests have gone on long enough, and it's about time we worked together to defund them for good. Protecting cats and dogs is common sense, and I'm glad we were able to come together to get this done," Mast said after the appropriations bills were signed.
Back in February, Mast weighed in on why he had introduced the proposal.
"While I was recovering from my injuries, I saw firsthand the important role that dogs play in helping veterans recover from war's physical and psychological tolls," Mast said. "For too long, the VA has gotten away with conducting these harmful—sometimes fatal—experiments on dogs. These tests are abusive, waste taxpayer dollars and must be stopped."
"It's time to end dog testing at the VA once and for all," Titus said. "There are proven alternatives to this unnecessary testing that inflicts severe pain on puppies and dogs while producing no discernible medical advances. I'm grateful for the support of Congressman Mast and the many animal welfare and veterans' organizations that are helping advance this legislation to put an end to this barbaric practice."
The bill "prohibits the Department of Veterans Affairs from purchasing, breeding, transporting, housing, feeding, maintaining, disposing of or experimenting on dogs as part of the conduct of any study that causes significant pain or distress."
Mast and Titus reeled in the support of a number of different groups including AMVETS, American Military Retirees Association, DisabledVeterans.org, American Humane Society and the White Coat Waste Project.
Sherman Gillums, a veteran who served in the Marines and now the chief advocacy officer at AMVETS, applauded the effort to shut down animal testing at the VA.
"Medical research has saved the lives of veterans and others for decades. Over those decades, technology has improved how that research is conducted, including alternatives to doing painful experiments on the same animals we keep as pets and rely on as service dogs. AMVETS appreciates the lawmakers in the House and Senate who are demanding greater accountability in how taxpayers dollars are spent in order to modernize and improve VA research," Gillums said.
Anthony Bellotti, the founder and president the White Coat Waste Project, also cheered the news.
"A majority of veterans and other Americans—including our two-million-plus members—want the VA to stop squandering their tax dollars to give puppies heart attacks and maim kittens in wasteful experiments. For years, we've worked with veterans and lawmakers to stop these taxpayer-funded horrors and we applaud Congress and President Trump for making history by setting a deadline for the elimination of this waste and abuse once and for all," Bellotti said.
Back in February, the VA's Inspector General office announced it will review the agency's experiments on dogs. Mast been pushing to end the experiments.
Mast, who helped write the bill defunding the tests, was glad to see the review begin.
"We need to get to the bottom of how these harmful experiments on dogs have continued after we passed a law explicitly defunding them," Mast said earlier in the month. "After suffering injuries on the battlefield myself, I am definitely aware of the vital role dogs play in helping troops recover from war's physical and psychological tolls. These tests are abusive, unnecessary and a massive waste of taxpayer dollars."
Mast and other members of Congress wrote the VA on the matter back in August 2018. In September 2018, VA Sec. Robert Wilkie noted there were almost 10 experiments continuing which former VA Sec. David Shulkin approved before Trump fired him in March 2018.
"VA only conducts such research when absolutely necessary and already makes every effort to reduce it, when possible," the VA informed Florida Daily. "VA will continue conducting research with animals, as it is absolutely necessary to better treat life-threatening health conditions in our veterans. In fact, research with animals in Cleveland involving researchers from the U.S. Department of Veterans Affairs (VA) recently led to the development of a device that allows Veterans with spinal cord injuries to cough on their own and communicate with a stronger voice, leading to increased independence and significantly reducing respiratory infections and deaths. This important advancement would not have been possible using computer simulations, test tube techniques, 'organ on a chip' technology or smaller animal species.
"VA has very few animal studies active at any one time, but some problems like this one can be addressed only with animal research, underscoring the importance of this kind of research in helping veterans who have been severely injured on the battlefield," the VA added. "This latest medical breakthrough is another addition to 30 important VA canine studies that have benefited veterans."
Kevin Derby can be reached at Kevin.Derby@floridadaily.com.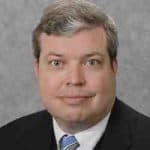 Latest posts by Kevin Derby
(see all)