Running for a third term in Congress, U.S. Rep. Brian Mast, R-Fla., won his primary on Tuesday and will face a former U.S. Senate candidate in November.
With all votes in, Mast ran over primary challenger Nick Vessio, taking 86 percent of the Republican vote. Over on the Democratic side, attorney and Navy veteran Pam Keith won big, taking 80 percent while Oz Vazquez pulled 20 percent.
Keith has become something of a familiar figure in recent election cycles. In 2016, she ran for the Democratic nomination in the Senate, taking 15.4 percent and a distant third place behind then U.S. Rep. Patrick Murphy, D-Fla. Two years later, Keith hoped to challenge Mast but lost out in the primary to Lauren Baer who beat her 60.3 percent to 39.7 percent in the primary.
The race appears to be getting some attention from Washington as both the National Republican Congressional Committee (NRCC) and the Democratic Congressional Campaign Committee (DCCC) weighed in on it on Tuesday night.
"Brian Mast is a proven leader who has served his country and community both on and off the battlefield," said U.S. Rep. Tom Emmer, R-Minn., the chairman of the NRCC. "This stands in stark contrast to Pam Keith who will always support her radical party's socialist agenda instead of representing her constituents. Floridians want a leader, not a follower and I look forward to continuing to work with Brian Mast in Washington."
"Congressman Brian Mast has become the embodiment of everything that's wrong with Washington – voting in line with his party in Washington, even when it's at the expense of his constituents. His record of undermining his constituents' health care and unabashed partisanship are out of touch in this moderate district. A Navy veteran and attorney, Pam Keith has the experience and a record of fighting for what's right," said U.S. Rep. Cheri Bustos, D-Ill., the chairwoman of the DCCC.
Joining them on the ballot will be businessman K.W. Miller who is running with no party affiliation. Miller is looking to rally conservatives against Mast and said this week he would join the House Freedom Caucus if he is elected in November.
"We need a congressman in favor of liberty in Florida's 18th District," Miller said on Wednesday morning. "I will work to limit government overreach and block globalist expansion of centralized power."
Miller also stressed his support of the Second Amendment and of private property rights.
Reach Kevin Derby at kevin.derby@floridadaily.com.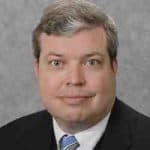 Latest posts by Kevin Derby
(see all)