A Florida congressman is pairing up with a 2020 presidential hopeful to bring out a proposal to make sure TRICARE, the military's health insurance, covers eating disorders.
Last week, U.S. Rep. Brian Mast, R-Fla., who lost both his legs during his Army service in Afghanistan, teamed up with U.S. Rep. Seth Moulton, D-Mass., to bring out the "Supporting Eating Disorders Recovery through Vital Expansion (SERVE) Act" which would have TRICARE provide coverage for military personnel and their family members with eating disorders.
"Serving in the military takes a serious toll on the mental and physical health of everyone who puts on the uniform," Mast said. "Expanding access to treatment facilities and improving the way we take care of servicemembers is critical to making sure our brothers and sisters in arms receive the best care our country has to offer."
"Servicemembers and their families deserve the best possible health care, and it's up to Congress to make that happen," said Moulton who is part of the crowded field running for the Democratic presidential nomination. "It is hard to talk about eating disorders and mental health, and especially hard within the military community. We hope leadership from Congress on the SERVE Act starts a broader conversation that helps people seek and receive help."
Mast's office noted the bill "would eliminate age restrictions on receiving eating disorders treatment for military spouses and children, remove barriers to treatment at all levels of care, and encourage training and resources for commanding officers and supervisors to help identify the signs and symptoms of eating disorders and other mental illnesses."
The bill has the support of Walden Behavioral Care, the Center for Discovery, the Alliance for Eating Disorders Awareness, the Eating Disorders Coalition and the Residential Eating Disorders Consortium.
"Eating disorders affect 30 million Americans during their lifetime and have the second highest mortality rate of any psychiatric illness, second to opioid abuse," Mast's office noted while the Eating Disorders Coalition stressed how these disorders impact the military.
"Military members and their families have higher prevalence rates of eating disorders than the civilian population estimated up to 7-8 percent of servicemembers affected by this serious mental illness," the Eating Disorders Coalition pointed out. "Particularly, research shows that 34 percent of female active-duty servicemembers and 20 percent of female adolescent dependents are at risk of an eating disorder, and 16 percent of female veterans are affected by an eating disorder."
The bill was sent to the U.S. House Armed Services Committee last week. So far, there is no companion bill over in the U.S. Senate.
Kevin Derby wrote this analysis. He can be reached at Kevin.Derby@floridadaily.com.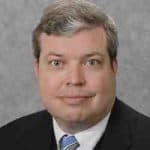 Latest posts by Kevin Derby
(see all)