U.S. Rep. Brian Mast, R-Fla., who is expected to be targeted by Democrats next year, ripped into that party for it's handling of anti-Semitic comments from U.S. Rep. Ilhan Omar, D-Minn.
Last week, Mast voted for a U.S. House resolution "condemning anti-Semitism as hateful expressions of intolerance that are contradictory to the values and aspirations that define the people of the United States and condemning anti-Muslim discrimination and bigotry against minorities as hateful expressions of intolerance that are contrary to the values and aspirations of the United States" in response to Omar but insisted the Democrats needed to do more.
On Wednesday, Mast noted the Democrats "literally had a week-long debate about whether or not to condemn anti-Semitism and then settled on a strategy that refused to directly call out the new Congresswoman Ilhan Omar who has been trafficking in anti-Semitic stereotypes for years.
"Their failure to swiftly and succinctly condemn the anti-Semitic comments is a disgrace. As Americans, we should not condone this type of behavior. Period," Mast added. "But unfortunately, that's just the start….despite repeatedly making anti-Semitic statements – like saying Israel 'hypnotized the world,' accusing Americans who support Israel of having dual allegiances and pushing the trope that Members of Congress were bought and paid for by Jewish money – Congresswoman Omar's far-left defenders continue to make excuses for her."
Noting that Omar called Israel "evil," Mast pointed to his own service in the Army. During his service in Afghanistan, Mast was wounded and lost his legs.
"After serving alongside the IDF in Israel, I know nothing could be further from the truth. I will continue to stand with our ally Israel against all those who seek to destroy her," Mast maintained.
Mast also ripped the Democratic leadership including some of the party's presidential candidates on the matter.
"Nancy Pelosi, Bernie Sanders, Kamala Harris, and Elizabeth Warren have all rushed to her defense. It seems to me like anti-Semitism is gaining mainstream traction in Democrat party," Mast insisted. "We can never let that happen to our country. We must strongly condemn anti-Semitism,"
At the start of the year, the Democratic Congressional Campaign Committee (DCCC) listed Mast as one of their 2020 targets.
First elected to Congress in a swing district in 2016, Mast was a top target for the DCCC in 2018 but he won with 54 percent of the vote.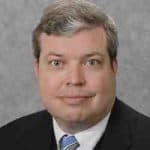 Latest posts by Kevin Derby
(see all)