 Getting ready to start his third term on Capitol Hill, U.S. Rep. Brian Mast, R-Fla., will take over as co-chairman of the Air Cargo Caucus.
"Air cargo and freight carriers will play a critical role in the transportation and distribution of coronavirus vaccines. While the Food and Drug Administration considers emergency approval of these vaccines, the air cargo industry has already begun ramping up efforts to prepare for safe and efficient distribution," Mast's office noted.
The congressman weighed in on his new role on Tuesday as he takes over from U.S. Rep. Paul Mitchell, R-Mich., who decided to forego reelection this year. Mast joins U.S. Rep. Cheri Bustos, D-Ill., in leading the caucus which has more than 40 members and "serves to improve relations with the all-cargo community, better understand the issues and collaborate on new policies to support the industry nationwide."
"There's no doubt that the air cargo industry is a critical component of our local, state, and global economies. In Florida alone, the industry supports more than 625,000 jobs and creates over $4 billion in revenue. These numbers are only going to grow larger as our national and global economies expand, which is what makes the Air Cargo Caucus so important," Mast said. "Thank you to Representatives Mitchell and Bustos for entrusting me with the role of co-chair. There is a lot of work to be done, and I could not be more excited to get started!"
"The air cargo industry is a vital part of the global economy, and without it 21st-century commerce would not be what it is today. As a member of the House Transportation and Infrastructure Committee, I had the opportunity to work with many air cargo stakeholders and focus on related policy issues," Mitchell said. "That is why I co-founded the Air Cargo Caucus with Rep. Bustos. This caucus plays an important role in our work as representatives, and while my time in Congress and as co-chair is coming to an end, I know the caucus is in good hands with Rep. Mast. I thank Co-Chair Bustos for being an excellent partner in this effort, as well as all the stakeholders and staff for lending their expertise."
"I thank Representative Mitchell for his bipartisan partnership and service as co-chair of the Air Cargo Caucus," Bustos said. "It has been a pleasure working with him to create a platform for our region's leaders to share best practices and connect with folks from across America to advance issues related to the industry. As we prepare for the next Congress, I look forward to serving alongside Representative Mast and welcome him to this new role. I am excited for what the future of this caucus can accomplish together."
U.S. Rep. Mario Diaz-Balart, R-Fla., who leads Republicans on the U.S. House Transportation and Housing and Urban Development Appropriations Subcommittee, is a member of the caucus. U.S. Rep. Ross Spano, R-Fla., who was defeated in the Republican primary by incoming U.S. Rep. Scott Franklin, R-Fla., has been a member of the caucus the past two years.
Reach Kevin Derby at kevin.derby@floridadaily.com.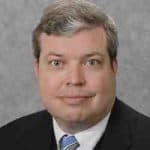 Latest posts by Kevin Derby
(see all)