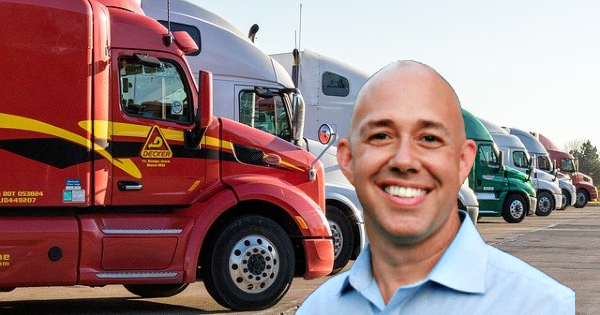 Last week, U.S. Rep. Brian Mast, R-Fla., introduced a bill to allow truckers between the ages of 18 and 20 to take part in interstate operations.
Insisting the bill will help "eliminate unnecessary red tape and restrictions to allow more truckers to keep the supply chain flowing," Mast brought out the "Supplying America Needs Truckers Aged 18 (SANTA 18) Act."
"Joe Biden's supply chain crisis is driving prices up and delivery times down just as we approach the holiday season, and sadly, reindeer aren't going to magically fix this problem," Mast said. "To make matters worse, there is unnecessary government red tape preventing companies from implementing logical solutions to this problem. This bill would cut that red tape to get more drivers on the road in time for holiday deliveries."
The congressman's office offered some of the reasons behind the proposal.
"While many states allow truckers between the ages of 18 to 20 to transport within the state, any transportation across the state boundaries – or interstate transportation – requires that the trucker is at least 21 years old per federal law. Picking up goods from a port is interpreted as interstate transportation even if the port is located in the same state as the distribution center or the final location. This precludes 18 to 20-year-olds from transporting cargo coming off of ships at overloaded ports, even if they have a commercial driver's license and drive semi-trucks elsewhere within their state," Mast's office noted. "The SANTA 18 Act would eliminate these logistical hurdles in order to maximize the labor force in the United States during the supply chain crisis leading up to Christmas.
"In October, President Biden decided to open some West Coast ports 24 hours a day, 7 days a week in response to the supply chain crisis. The data showed the operation to be ineffective due to the lack of truckers showing up to collect cargo. By passing the SANTA 18 Act, more truckers will be empowered to keep supplies moving all across the United States in time for Christmas," the congressman's office added.
Almost 20 House Republicans lined up to co-sponsor the bill including U.S. Reps. Matt Gaetz and Carlos Gimenez from Florida.
The bill was sent to the U.S. House Transportation and Infrastructure Committee. So far, there is no companion measure over in the U.S. Senate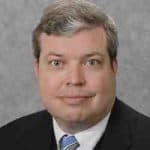 Latest posts by KEVIN DERBY
(see all)