This week, U.S. Rep. Brian Mast, R-Fla., and U.S. Rep. Tulsi Gabbard, D-Hi., teamed up to unveil a bill which would evaluate the more than 140,000 members of the Armed Forces and veterans who were exposed to open burn pits and airborne toxic chemicals over more than three decades.
Mast's "Burn Pits Accountability Act" would have the Defense Department list servicemembers who could have been impacted by open burn pits or airborne toxins and enroll them in the Airborne Hazards and Open Burn Pit Registry. The bill would also have the Defense Department and the VA share information about burn pit and airborne toxin exposure.
When he introduced the proposal on Tuesday, Mast compared open burn pits and toxins to Agent Orange.
"When I was serving in Afghanistan, trash and human waste were often burned in open air pits," Mast said. "I think it's quickly becoming clear that these burn pits are emerging as the Agent Orange of my generation.  Servicemembers that were exposed in Iraq and Afghanistan are seeing terrible health effects at a very young age. These men and women risked their lives for our country, and this bipartisan legislation will go a long way toward getting them the care they have earned."
"Whether serving in Iraq or Afghanistan, our post-9/11 veterans were exposed to open-air burn pits, often for many hours a day," Gabbard said. "Some veterans who I deployed with are now falling sick with cancer and other illnesses. But, there is no research and data about exposure to burn pits and other toxic chemicals, and how they have impacted the health and well-being of our servicemembers and their families. Our bipartisan legislation will evaluate exposure to burn pits and other hazardous airborne chemicals to ensure our servicemembers and veterans receive the treatment and services they earned and deserve."
The Iraq and Afghanistan Veterans of America (IAVA) is backing the bill.
"Burn pits are one of the most critical issues facing our generation of veterans. IAVA members nationwide are deeply concerned and incredibly focused on this issue. Burn pits could impact millions and be our generation's Agent Orange. Increasing accountability at the DoD for servicemembers' toxic exposures is long overdue. The introduction of this historic legislation is welcomed news for our community of over 3 million veterans that have fought in our nation's wars since 9/11," IAVA Founder and CEO Paul Rieckhoff said. "We applaud the strong leadership of our fellow Post-9/11 veterans in Congress. They have stepped forward in a united, bi-partisan effort to put veterans first. Representative Gabbard and Representative Mast have both lived our wars themselves–and are the perfect leaders to drive forward this change. Just as they did on the battlefields of Iraq and Afghanistan, Reps. Gabbard and Mast are now leading for their fellow troops in Congress. Their unity, bi-partisanship and patriotism are an inspiration and an example for all members of Congress–and all Americans. IAVA members nationwide are standing by and look forward to working tirelessly alongside them to get this done."
The bill was sent to the House Armed Services and Veterans' Affairs Committees. So far, there is no counterpart in the Senate.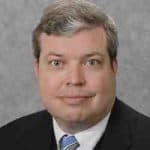 Latest posts by Kevin Derby
(see all)