Despite Congress leaving for Memorial Day, a Florida Republican paired up with a Democratic presidential candidate to warn the Pentagon about cutting military medical personnel.
U.S. Rep. Brian Mast, R-Fla., an Army veteran who lost both his legs during his service in Afghanistan, teamed up with U.S. Rep. Tulsi Gabbard, D-Hi., to write the U.S. Defense Department "expressing concern regarding the proposed elimination of over 17,000 military medical personnel, as well as the impact it would have on servicemembers and their families." Gabbard is part of the crowded field of candidates running for the Democratic presidential nomination.
After sending the letter on Wednesday, Mast weighed in on it on Friday.
"I've always said that we need to do more for the men and women who put on the uniform for our country," Mast said. "Potentially eliminating 17,000 military healthcare professionals does the exact opposite. These cuts could negatively impact the health and safety of our servicemembers and threaten the success of the mission at hand.  More information is needed about why this is being proposed and what steps are being taken to ensure continued support for our service members"
"Servicemembers and their families have made the ultimate commitment to our country. Making sure that our troops are ready to fulfill their missions means that we have to provide the best possible care for them," Gabbard said. "To cut so many healthcare professionals runs the risk of compromising our mission readiness and operational capacity and disproportionately impacts rural and underserved areas where we already face a shortage of medical professionals and specialists.
"In light of these concerns, we are sending this letter to call for an explanation for the proposed cuts," she added.
Mast and Gabbard pointed to military commands being instructed to cut more than 17,000 military medical personnel by the start of October, including "physicians, social workers, psychologists, and other mental health professional billets, some even serving in areas where civilian practitioners are unavailable."
More than 20 other members of Congress signed the letter including U.S. Rep. Ted Deutch, D-Fla., and U.S. Rep. Alcee Hastings, D-Fla.
Kevin Derby can be reached at Kevin.Derby@floridadaily.com.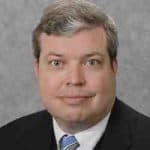 Latest posts by Kevin Derby
(see all)