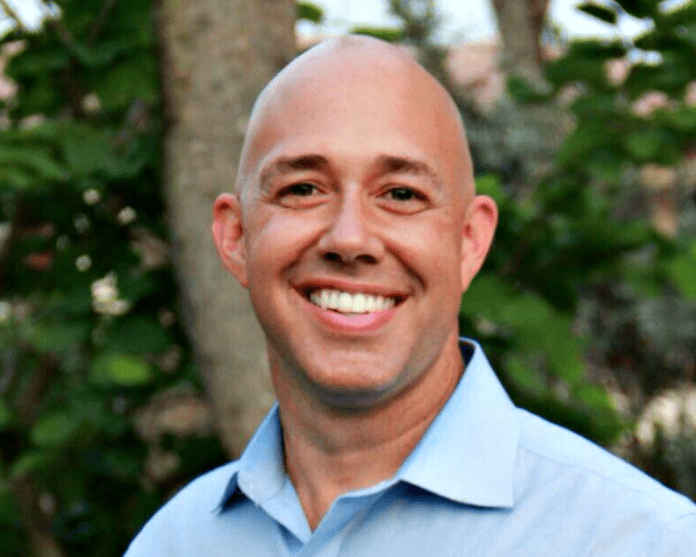 Incoming Gov. Ron DeSantis is turning to a former congressional colleague to lead his Transition Advisory Committee on the Environment, Natural Resources and Agriculture which has more than 40 leaders from across the state.
The DeSantis camp announced that U.S. Rep. Brian Mast, R-Fla., who is finishing up his first term in Congress, will lead the committee.
"I look forward to working with Governor-elect DeSantis again, as we did in Congress, to protect Florida's natural environment. We will work tirelessly to help start his administration off on the right foot," Mast said on Monday.
The DeSantis team noted the committee is "comprised of policy experts, state leaders and executives who will advise the administration and help shape the future of Florida's policies to restore and protect our state's unique environment, natural resources and agriculture industry."
Members of the Transition Advisory Committee on the Environment, Natural Resources & Agriculture include:
BOB BAILEY; President of Facilities & Urban Environments Market, CH2M HILL Companies, Ltd.
ERNIE BARNETT; Executive Director, Florida Land Council and Principal, Water and Land Advisors, Inc.
MIKE BEALE; Senior Vice President & Regional Manager of Orlando Operations, Highwoods Properties Inc.
RON BERGERON; Founder & CEO, Bergeron Family of Companies
KEN BRYAN; State Director, Florida Field Office, Rails to Trails Conservancy
TOM CABRERIZO; CEO, CFH Group
BRITTANY PERKINS CASTILLO; CEO, Ashbritt Environmental
TRACY DUDA CHAPMAN; Senior Vice President, Chief Legal and Administrative Officer, General Counsel, A. Duda & Sons
ERNIE COX; President, Family Lands Remembered, LLC and Director, Florida Earth Foundation
The Honorable STEVE CRISAFULLI; Former Speaker, Florida House of Representatives
RON EDWARDS; President & CEO, Evans Properties, Inc.
ERIK EIKENBERG; CEO, Everglades Foundation
ANTHONY FARHAT; President, PGI Homes LLC
ROGER GERMANN; President & CEO, Florida Aquarium
MARYAM GHYABI-WHITE; Vice President of Florida Operations, Alfred Benesch & Co.
MATT GRIFFIN; East Coast Sales & Product Development, United Genetics Seeds Co.
ALEX JOHNS; President, Florida Cattleman's Association and Natural Resources Director, Seminole Tribe
MATT JORDAN; General Manager, Tampa Bay Water
JOSH KELLAM; Commissioner, Florida Fish and Wildlife Conservation Commission and President of the Florida Division, ESG Enterprises
STEVE KELLY; Manager, The Scotts Miracle-Gro Company
MICHAEL KENNEDY; President, Ranger Construction Industries, Inc. and Director, Marine Industries Association of Palm Beach County
CURT KISER; Commissioner, Public Employee Relations Commission
GASTON MARQUEVICH; Founder & CEO, Optimum Agriculture
JOHN MIKLOS; President, Bio-Tech Consulting, Inc.
TEMPERINCE MORGAN; Executive Director, The Nature Conservancy
The Honorable JOE NEGRON; Former President, Florida Senate
DAN O'KEEFE; Partner, Shutts & Bowen, LLP and Board Member, East Central Florida Regional Planning Council
MAURICE PEARSON; Vice President, Senior Scientist, MSE Group
The Honorable JAKE RABURN; Former Representative, Florida House of Representatives
DAN RICHEY; President & CEO, Riverfront Packing Company
BO RIVARD; Commissioner, Florida Fish and Wildlife Conservation Commission and Partner, Harrison, Rivard, Duncan & Buzzett
SCOTT SHEPHERD; Vice President & Chief Commercial Officer, Guest Services, Inc.
MICHAEL SOLE; Vice President, Environmental Services, NextEra Energy
JIM SPRATT; Owner, Magnolia Strategies LLC
EILEEN STUART; Shareholder, Hopping Green & Sams
JIM SWANN; Vice Chair, Eckerd Connects
BEN TAUBE; Managing Director, Policy and Legislative Affairs, Ygrene Energy Fund
NOAH VALENSTEIN; Secretary, Florida Department of Environmental Protection
NICK WILEY; Chief Conservation Officer, Ducks Unlimited, Inc
KEITH WOLD; Attorney, Private Investor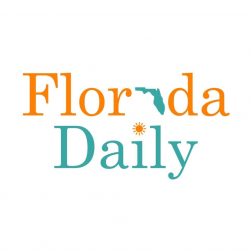 Latest posts by Florida Daily
(see all)