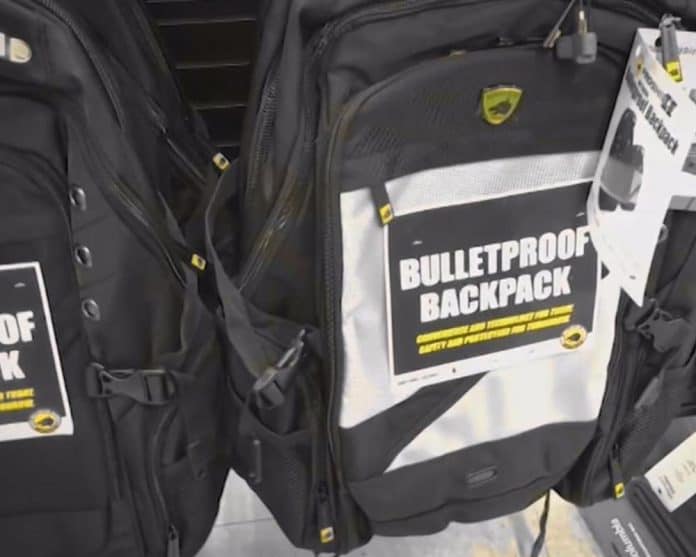 Besides getting pencils and clothes for going back to school, parents in Florida are now buying bulletproof backpacks.
Following the shooting tragedy in Parkland last year, lawmakers in Tallahassee have pushed school districts to follow security protocols in order to protect students.
While waiting to see what school districts will decide and what security measures they will follow, some parents simply don't want to take a chance.
"It's kind of scary that you have to resort to having a bulletproof backpack to protect my children at the local school," one parent told Florida Daily. "But we are willing to do it."
Bulletproof backpacks can be purchased at retailers across the state including Walmart, Office Depot and Home Depot with prices ranging from $119-$300.
One retailer told Florida Daily that Bulletproof backpacks are a hot commodity as parents look for alternative ways to keep their kids safe.
These backpacks have a layer much like Kevlar in them. The designers of the backpacks say they will stop different types of bullets from handguns and pistols but not from all rifles, including  AR-15s. The U.S. Justice Department has put its seal of approval and certified the bulletproof backpacks.
In the meantime, school districts across the state are reacting to the bulletproof backpacks. Currently, Florida school districts have not shown any opposition to the backpacks. In Duval County, Laureen Ricks, a spokeswoman for the school district, said they currently don't have a policy on bulletproof backpacks.
One local Florida school board member tells Florida Daily that the decision on bulletproof backpacks will be left to school principals to decide.
The main reason for the surge of sales for these backpacks comes down to school safety, said Ken Trump, the president of National School Safety and Security Services.
"Parents are grasping for any type of physical, tangible evidence of increased safety for their children," said Trump.
Designers of the bulletproof backpacks advise that students need to take care of the bags, insisting they should not be left out in the sun or the heat.
Reach Ed Dean at ed.dean@floridadaily.com.