Can Pensacola be a center for technological innovation?  U.S. Rep. Matt Gaetz, R-Fla., certainly seems to think so and so do many leaders in the area.
At an event at the Institute for Human and Machine Cognition (IHMC), the Panhandle Republican hosted a roundtable on Monday, bringing in government official and community and tech industry leaders to discuss how to make Pensacola a hub for 5G Beta testing as Americans continue to demand faster access to data. Earlier this month, reports found that almost half of Americans will have access to 5G technology by 2023.
"Enhanced 5G capabilities will allow communities to improve services in the areas of health-care, energy, transportation, law enforcement, E-commerce, education and more.  Florida currently ranks third in the nation in the race to 5G," Gaetz's office noted. "Many of Florida's major metropolitan areas are estimated to produce thousands of jobs and generate millions of dollars in GDP growth.
Cox Communications and AT&T offered presentations on the benefits of 5G technology. Other companies and organizations  at the event included HMC, App River, ITEN Wired, MediaCom, Innovation Coast, Pensacola Socialdesk, the University of West Florida, Co:Lab Pensacola, FloridaWest, the Pensacola Chamber of Commerce and  Gulf Power. Besides Gaetz, local leaders at the event included prominent businessman Collier Merrill, representatives from the Escambia County School District,  Escambia County Administrator Jack Brown and Pensacola City Administrator Eric Olson.
Gaetz sounded pleased to see so many local leaders focused on the issue.
"I am glad to see our local businesses and community leaders working in cohesion with local government on a venture that will improve the quality of life for every Northwest Floridian," Gaetz said. "It is my hope that Pensacola can be the leader in 5G technology and serve as a model for cities throughout the country and the world."
Back in April, AT&T announced it was adding 5G services to more than 100 markets across the nation, including Pensacola.
"We're building a 5G network that will fundamentally change the way the world lives and works," said Melissa Arnoldi, AT&T's president of technology and operations, in April. "5G will provide a wireless experience that is faster, more responsive and more secure for our customers."
Kevin Derby can be reached at Kevin.Derby@floridadaily.com.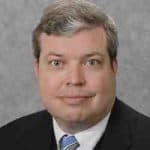 Latest posts by Kevin Derby
(see all)