At the end of last week, U.S. Rep. Byron Donalds, R-Fla., threw his support behind a proposal from U.S. Rep. Nydia Velázquez, D-NY, "to preserve payment protections for small construction firms working as subcontractors on federal projects" and which "would exclude the threshold for construction contracts that must be bonded under the Miller Act from periodic inflation adjustments, ensuring that more projects are covered under federal bonding requirements."
Velázquez is the chairwoman of the U.S. House Small Business Committee. Donalds, who was elected to Congress for the first time last year, sits on the committee.
The Florida congressman's office offered some of the details of the bill.
"Due to their size, many small firms often find that the most practicable avenue for them to participate in the federal procurement arena is by leveraging subcontracting opportunities. These subcontractors are guaranteed payment through the issuance of surety bonds by their prime contractors. If a prime contractor defaults, the surety bond ensures the subcontractor is compensated for their work on the project," Donalds' office noted. "Surety bonds under the Miller Act take two forms: payment and performance bonds. Thus, in addition to subcontractors, surety bonds protect taxpayers. When the dollar threshold for issuing surety bonds is raised to account for inflation, taxpayers also lose protections against nonperformance. Velázquez's bill would exempt surety bond requirements from inflation adjustments, allowing more small businesses and taxpayers to have protection through bonds."
On Friday, the two House members weighed on why they were championing the proposal.
"The U.S. government is the largest purchaser of goods and services on the planet, and it's vital to the economy that small firms are included in these contracting opportunities," said Velázquez. "Under current law, the Miller Act threshold increases every five years, reducing protections for small subcontractors and potentially leaving them in a precarious position if the prime contractor fails to pay them. This bill will allow small subcontractors to participate in federal projects without taking on unsustainable risk."
"Small businesses are the lifeblood of our economy, and as a member of the House Committee on Small Business, it is imperative members come together to ensure small businesses have the protection they deserve," said Donalds. "I am proud to work with Chairwoman Velázquez on this common-sense, bipartisan solution to a problem impacting many small subcontractors who do business with the federal government."
Velázquez's bill was sent to the U.S. House Oversight and Reform Committee on Friday. So far, Donalds is the only co-sponsor. There is no version of the bill in the U.S. Senate.
Reach Kevin Derby at kevin.derby@floridadaily.com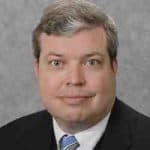 Latest posts by KEVIN DERBY
(see all)