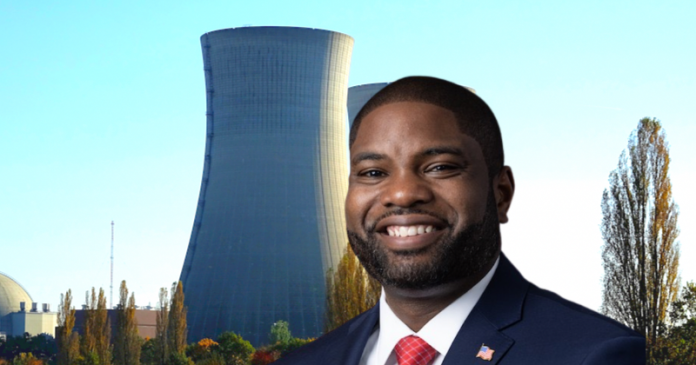 Last week, U.S. Rep. Byron Donalds, R-Fla., unveiled a package of four proposals which are "part of a comprehensive legislative package to reshape the way our country uses and views nuclear energy."
The congressman's office offered some of the reasons why he introduced the bills.
"This package includes initiatives to develop a national strategy to use microreactors when assisting with the impacts of natural disasters, along with elaborative provisions that seek to express the unique benefits of nuclear as an alternate source of energy. The package also seeks to defer Nuclear Regulatory Commission (NRC) regulatory fees for small businesses, advocates for the increased usage of nuclear energy, and directs the NRC to implement an anonymous survey for agency personnel to improve the NRC's efficiency and effectiveness," Donalds' office noted.
"In 2023, nuclear energy is still an under-utilized asset in the arsenal of American domestic energy production. By expressing the unique benefits of nuclear energy, we can shift the "negative" stigma associated with the use of this safe and clean source of energy. Also, by creating a national strategy to use microreactors in the aftermath of natural disasters and by deferring NRC regulatory fees for small businesses, we can mitigate future energy challenges. Finally, for the NRC to reach its full potential, personnel must know that they can provide constructive criticism of agency operations through an anonymous survey—without fear of retaliation," Donalds said.
"These four bills emphasize my commitment to growing the production and utilization of nuclear energy in America. The introduction of this nuclear energy package is only just the beginning of my advocacy for this safe, reliable, and green alternative energy source in the 118th Congress. I seek to be a champion for the promotion and implementation of bipartisan nuclear energy policies in Congress, and the time is now to focus on using both conventional and advanced nuclear technology to achieve a superior domestic energy matrix for tomorrow," he added.
Donalds' office offered the following information on the bills and proposals he brought out:
H.R. 1009 – National Strategy to Utilize Microreactors for Natural Disaster Response Efforts Act. First introduced in the 117th Congress, this legislation directs the President to collaborate with several federal entities, that currently have minimal interaction, to develop a national strategy relation to using nuclear microreactors to assist with the impact of a natural disaster (c.f. using diesel generators).
H.Res.124 – Nuclear Resolution. First introduced in the 117th Congress, this resolution seeks to clearly express the current status of nuclear energy in the United States, the potential complementary uses of nuclear with other energy alternatives, the unique benefits that nuclear can provide to several different industries, and the potential benefits of advanced nuclear reactors moving forward.
H.R. 1007 – Nuclear Assistance for America's Small Businesses Act. First introduced in the 117th Congress, this bill seeks to assist American small businesses that seek to get involved in the advanced nuclear industry by deferring (not canceling) a portion of their regulatory fees obtained from engagement with the NRC.
H.R. 1006 – NRC Survey Act. First introduced in the 117th Congress, this bill seeks answers from NRC employees themselves on how to ultimately improve the efficiency and effectiveness of the agency overall by participating in an anonymous, optional survey covering various aspects of the nuclear industry—without the fear of negative backlash or repercussions for taking the survey.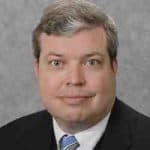 Latest posts by Kevin Derby
(see all)