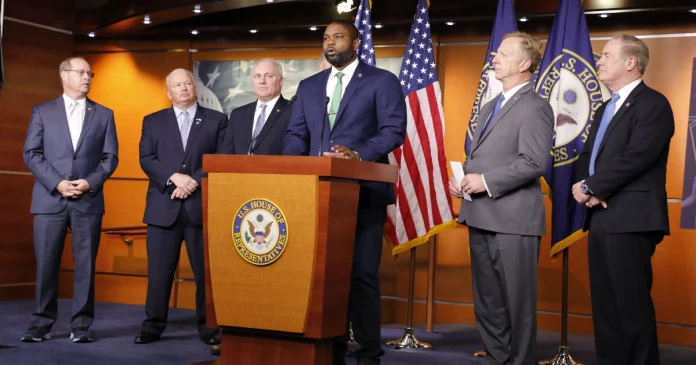 Last week, U.S. Rep. Byron Donalds, R-Fla., introduced the "Post 9/11 Veteran Business Acceleration Act alongside."
U.S. Rep. Tulsi Gabbard, D-Hi., first brought out the bill in 2019 and lined up the support of two congressmen from Florida for her proposal to help veterans who own small businesses.
Gabbard, who was then a candidate for the Democratic presidential nomination, introduced the "Post-9/11 Veteran Business Acceleration Act" in November 2019 with the support of U.S. Rep. Al Lawson, D-Fla., and then U.S. Rep. Ross Spano, R-Fla.
"My brothers and sisters in uniform and their families perform an incredible service to our nation and sacrifice greatly. When they make the transition from uniform to civilian life, our nation will benefit greatly from them having a greater range of opportunities," said Gabbard. "This bipartisan bill will allow veterans to explore new possibilities with their earned benefits and build businesses that will serve themselves, their families, and benefit the communities in which they live."
Donalds, who was not in Congress in 2019, brought the bill back last week.
"This bill amends the Post 9/11 Educational Assistance Program to establish a joint pilot program between the U.S. Department of Veterans Affairs (VA) and the Small Business Administration (SBA) to allow eligible individuals to receive financial assistance for business operations instead of educational aid," the congressman's office noted.
"When our brave servicemen and women return to civilian life, we must alleviate the barriers and promote as many avenues as possible for our heroes to succeed at home. In an age when citizens are engaging in new and innovative ways of achieving the American Dream, Congress must recognize that earning a diploma from a higher education facility isn't the only ticket to success in America," said Donalds. "My bill allows veterans to use funds intended solely for education to assist Post 9/11 veterans in establishing, opening, and successfully operating a qualified small business. Our veterans are the greatest among us and deserve every opportunity to excel in the nation they valiantly defended."
U.S. Reps. Young Kim, R-Calif., and  Rob Wittman, R-Va., are co-sponsoring the bill.
"I'm proud to support this bill that will ensure our veterans receive every opportunity to succeed at home. The Post 9/11 Veteran Business Acceleration Act will give veterans the flexibility they deserve to direct their own path toward business ownership or higher education," said Wittman. "Veterans demonstrate the dedication, vision, and patriotism that contribute to the best of American innovation and entrepreneurship. They deserve every opportunity to thrive and our nation will be better for it."
"We need to have the backs of our brave veterans and ensure they have the tools available to achieve their dream," said Kim. "I'm proud to join Reps. Donalds and Wittman to introduce the Post 9/11 Veteran Business Acceleration Act to reduce barriers to success for our veterans and allow more veterans to start businesses, create jobs, achieve their dream and support our local communities. As Ranking Member of the Small Business Innovation, Entrepreneurship and Workforce Development Subcommittee, I'm proud to support our small business owners."
The bill was sent to the U.S. House Veterans Affairs Committee. So far, there is no companion proposal in the U.S. Senate.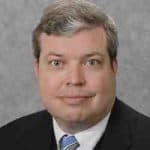 Latest posts by Kevin Derby
(see all)