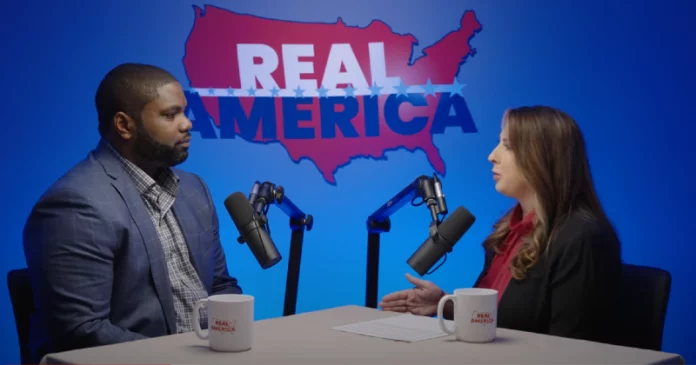 On Wednesday, the Republican National Committee (RNC) released the latest episode of "Real America,", a podcast hosted by RNC Chairwoman Ronna McDaniel with U.S. Rep. Byron Donalds, R-Fla., as the guest.
In the new episode, McDaniel and Donalds talked about everything from vaccine mandates and school choice to the dangers of critical race theory. They also discussed his experiences as a Black conservative as part of the RNC's Black History Month events, programming, and engagement.
"The pandemic awoke parents to what's going on in their kids' school. I'm a parent of public school kids and watching the unions have so much control of shutting down our kids' school, getting so much funding funneled into the schools, and then still not opening the schools," said McDaniel." Glenn Youngkin's race in Virginia showed all of that, and we're speaking up for our kids."
"Go vote. It's like in any other sporting event, if you don't take the field, you forfeit. So, you need to go vote. And number two, support your local party. Get involved. Do something, hold a sign, canvass a neighborhood, knock on doors, make phone calls, be a poll watcher. Do something. Be a part of the solution," said Donalds.
They also talked about how GOP is engaging with Black voters.
"The RNC is opening community centers in Black and Asian and Hispanic communities, to go into communities that have not been around our party, have not been habitually Republican and introduce them to our party," said McDaniel. "The dialogue we're having around things like school choice and other things are really moving the needle."
"What the Democrats have done, which is so destructive, is that they've taken the pain and anguish that has existed in the black community, that a lot of Black Americans have thought and felt for a very long time," said Donalds. "They've exploited that to the detriment of the people, they said they were coming to help, but you cannot be in New York City and talk about how you want to be soft on crime and you want to defund police. And now they're trying to run around and say, no, we like the police."
The podcast "features stories from outside the beltway, highlights Republican leadership and shows how Republican policies are leading America's comeback and working for real Americans."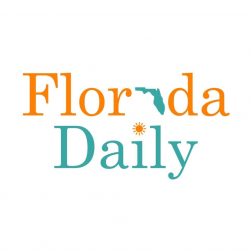 Latest posts by Florida Daily
(see all)