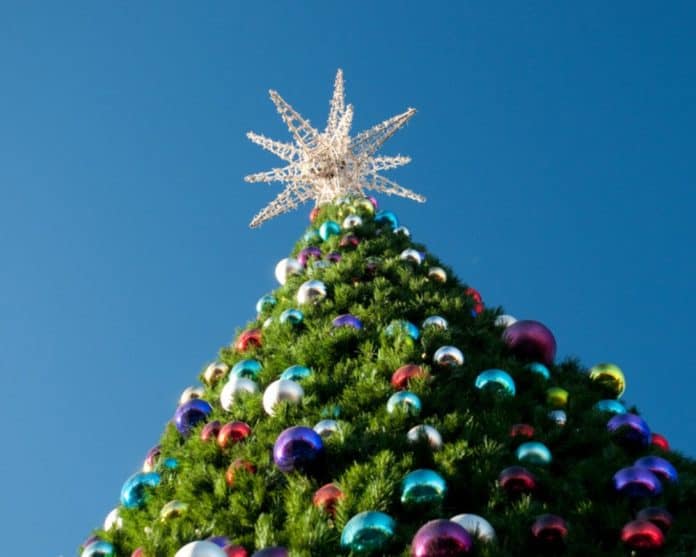 Indialantic, a beach town in Brevard County, like so many other small beach communities, might have some wealthy property owners but often struggles to raise revenue to run the town.
So what happens when Hurricane Irma damages the town Christmas tree? Last Christmas, some residents thought the tree was embarrassing. Mayor Dave Berkman described its condition.
"I think half the branches are gone on one side," Berkman said.
One wealthy resident had a solution, buying an artificial Christmas tree standing 45 feet tall. That was when the problems started for Berkman and the Town Council with costs proving a headache for city officials.
The town needed a concrete pad just to hold the tree at James Nance Park at a cost of $9,400.
Berkman told Florida Daily that the tree is so large that it needs a large pad.
"The artificial trees are made in rings," Berkman said. "For a tree to have a 45 foot height, it has I think a 20 foot diameter or 25 foot diameter,"
Berkman also said the town needs a "full 18 wheeler truck" to deliver the tree with other challenges to boot.
"The storage is the same size," he told Florida Daily. "It has to be erected with a crane."
Of course, there are also questions of what to do with the tree after Christmas, especially as a 45 foot tree can't be shoved into the corner of the Public Works offices from January through Thanksgiving.
Storage could also be a problem as the town would have to buy an entire row of 6×6 units in order to fit the Christmas tree into storage which could lead to taxpayers being on the hook for $1.400 a year.
For a third straight month, Indialantic officials will debate what to do about the Christmas tree. The free tree may be too good to pass up but there are costs that are clearly associated with it.
According to Berkman, fundraising efforts have not gone as well as planned. The original donor did not want to pay the entire cost of the tree so the town has been soliciting donations online.
"We put a poll out on social media," Berkman said. "I didn't know how it would go…support wasn't there"
The town could wind up with the cost of the tree. Florida Daily could not find a 45 foot tree for sale online. The closest was a 30 foot artificial tree which cost $14,000. Adding the concrete pad and storage would mean taxpayers would spend more than $25,000 with ongoing costs to save Christmas.
Berkman doesn't think there are enough votes on Town Council for that, in part, because he isn't one of them.
"Could we afford it?" Berkman asked. "Yeah, sure we could afford it. Would it be wise for me to spend tax dollars for it? I wouldn't think so."
So as the Town Council gets ready to meet on Wednesday and tries for a third time to try and save Christmas, Berkman thinks he has the solution.
"We'll just use the natural tree and the branches will grow back at some point," he said.
Reach Mike Synan at Mike.Synan@floridadaily.com.
Latest posts by MIKE SYNAN
(see all)