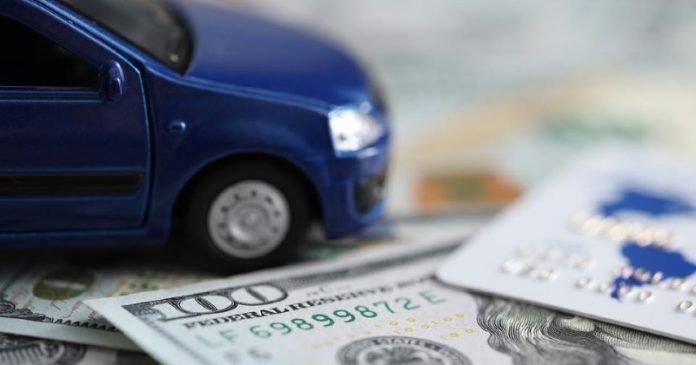 There are some signs from the current economy that shows that it isn't working for all consumers.
CAR REPOS
According to Fitch Ratings, car repossessions in the U.S. are the highest they have been in a decade.
Statistics show a rise in subprime auto borrowers who have been 60, 90, and, at times, 120 days late on their payments. Most of the late payments are blamed on inflation and interest rates.
But automobile experts also point out the increase of repossessions can be attributed to the higher costs of monthly car payments that consumers agreed to.
In the past, car buyers would see payments of between $400 and $500 a month. However, monthly costs went up even higher to $700 and $800 a month.
But Edmunds, an online resource for automotive inventory and information, reported that the share of new car buyers with a monthly payment of more than $1,000 stands at a record high. That share includes buyers of new and used cars.
For the first time, just over 15 percent of consumers who have financed a new car agreed to a monthly payment of $1,000 or more. That number is up from 10.5 percent, reported Edmunds.
"Car buyers are hit with 'shock and awe' as high prices and rising rates cause monthly payments to balloon," said Ivan Drury, Edmunds' director of insights.
Drury said the most expensive items auto consumers are purchasing are expensive SUVs and pickups with all of the features. 2
401Ks
On another front, recent reports, including from Fidelity. show record numbers of Americans who are taking money out of their 401(k) plans due to hardships.
More Americans are tapping into their retirement savings to cover financial emergencies, including medical care and avoiding eviction.
Fidelity noted that many consumers with hardship withdrawals are dealing with inflation, higher interest rates and finding it too expensive to borrow money. The IRS qualifies some medical care costs, payments to avoid eviction or foreclosure and funeral costs as hardship costs.
Steve Beaman, a talk radio financial analyst, said the problems Americans are facing on auto payments and withdrawing their retirement savings point to an economy that is not running on all cylinders.
"The Biden administration touts a phenomenal economy, but we are far from it," Beaman said. "Automobile repos may go higher this year."
Beaman said he expects more people to withdraw from their 401(k)s and pointed to the housing market as another concern.
"We are starting to see a rise in mortgage delinquencies and that certainly isn't a good sign," said Beaman.