Defeated last month in his bid for a third term in Congress, last week, U.S. Rep. Carlos Curbelo, R-Fla., gave an end-of-the-year address on the House Floor outlining his work on issues like climate change, immigration, gun safety, foreign policy, defense and infrastructure during his four years in Congress. Curbelo also thanked the people of South Florida for the privilege to serve.
Curbelo said the following:
"Thank you, Mr. Speaker.
"My colleagues, politics is the art of what is possible – what is achievable – not the measure of our differences. We come to this chamber – we should – to seek common ground, to solve problems, to address challenges. That's what I have done over the course of the last four years: Work with my colleagues from both sides of the aisle to improve quality of life in our country, in our communities and to show the American public that this Institution is capable of responding to its concerns and its aspirations.
"In Congress, progress is measured in small units – the way our Founding Fathers intended.
"On climate and the environment we broke the ice bringing Republicans and Democrats together in the Climate Solutions Caucus – the first meaningful bipartisan dialogue and collaboration effort on this subject in a generation. We also filed landmark legislation that would make massive investments in American infrastructure while reducing carbon emissions and creating clean energy jobs. Climate change and transportation infrastructure – twin challenges threatening the future of my home, Miami-Dade County.
"The Market Choice Act would make it more likely that our children and grandchildren can live out their years in our paradise – an area marked and blessed with countless natural treasures.
"On immigration we forced the House to process and debate comprehensive reform for the first time in nearly a decade. While for many, using this subject and the many victims of a broken immigration for political gain is the preference, ours was a solution that would secure the border, reform our asylum laws to prevent abuse, keep families together, and secure a future for two million American Dreamers – the young immigrants who went to school with our own children and today are contributing to our economy and to our communities. While the forces of obstruction and cowardice prevailed, this Institution grew from the debate and dividends will be reaped in the future – I have no doubt. This issue is also a special one for Miami-Dade and South Florida – it is personal for us. We are a community of immigrants. We believe immigration should be legal and orderly and we know immigrants made America great and will continue making it greater still.
"Guns – another issue that deeply divides our country. We proposed solutions modeled after what was achieved in Florida in the wake of the tragic massacre at Parkland's Marjorie Stoneman Douglas. It is possible to protect gun rights for law-abiding citizens while keeping deadly weapons out of the hands of those who seek to harm others or themselves.
"We are reforming our criminal justice system in order to truly give people a second chance. We secured funding for Everglades restoration, for water quality improvement projects in the Florida Keys, for important infrastructure projects in South Florida. We honored our troops by guaranteeing them the resources they need and granting them the raises they've earned. We also invested in American children, making it easier for immigrant students to learn English and protecting the accountability system that put all students at the center of the public education system. And we delivered historic tax relief for Florida workers and families while making American businesses more competitive.
"In our hemisphere I have advocated for the oppressed people of Cuba, Venezuela, and Nicaragua and encouraged the Administration to forge strong relationships with leaders committed to human rights, the rule of law, and economic growth and prosperity in countries like Brazil, Colombia, Argentina, Chile, Ecuador, Costa Rica, Panama and others. In the Middle East I have worked to support and bolster the critical US-Israel alliance will holding the terrorist mullah regime in Iran accountable for its countless transgressions. And further east, I have advocated for closer relations with important allies like Japan and Taiwan in the face of China's growing hostility.
"Most importantly, every day I have put my South Florida community and the country above any partisan or personal interest. My goal has always been to serve with sincerity and decency. To call it honest no matter who might get upset and even if political consequences would follow. To focus on ideas instead of petty politics. To speak in truth instead of talking points. To be both direct and decorous.
"While I have learned much from this institution, it never changed me. I have served to the fullest every day, and I now begin a new chapter in my life, overflowing with gratitude for this wonderful opportunity to serve, for the many colleagues I have come to know, for my team, my family, my God, and for the community that trusted this child of political refugees with the privilege of representing it here in the Congress of the United States of America."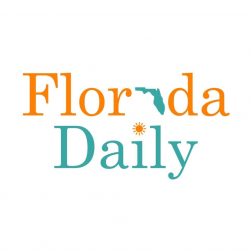 Latest posts by Florida Daily
(see all)