Democrats at the national level continue to think that U.S. Rep. Carlos Curbelo, R-Fla., is a top target come November.
Curbelo represents a swing district which has gotten a great deal of attention in the 2010, 2012, 2014 and 2016 election cycles. This year looks no different as Democrats have high hopes for community leader Debbie Mucarsel-Powell despite coming up short in a state Senate bid in 2016.
The Democratic Congressional Campaign Committee (DCCC) has launched another broadside on Curbelo, this time hitting him on immigration. While Curbelo leads Republicans on Capitol Hill who oppose President Donald Trump's immigration policies, the DCCC jabbed Curbelo on the matter.
Curbelo was one of several Republicans in Congress that the DCCC hit on the sixth anniversary of the Deferred Action for Childhood Arrival (DACA) policy.
Javier Gamboa, a spokesman for the DCCC, took aim at Curbelo on Friday.
"Cynical Washington Republicans never had any real intention of fighting for DREAMers nor working with Democrats to pass a bipartisan solution into law," Gamboa said. "It's disgraceful that so many vulnerable House Republicans pretended to care but have now so publicly betrayed DREAMers and their constituents out of fealty to their party bosses. Voters will remember their stunning lack of backbone in November." The DCCC included Curbelo in that list of vulnerable Republicans.
For his part, the South Florida Republican looked to defend his middle ground on immigration when he appeard on Bloomberg's "Markets: Balance of Power" last week.
"Of course you are working on this compromised bill that would go against Chairman Goodlatte's bill next week. How do both of them compare and how far along are you in getting that compromised bill?" asked Shery Ahn from Bloomberg.
"We have been working for weeks with our colleagues to try to find a compromise on immigration," Curbelo said. "This is a topic that our country has been debating for 13 years and we have nothing to show for it, and we strongly believe that it is time to act. With regards to the Goodlatte bill, we think it is too restrictive on legal immigration, we also don't think that the solution it proposes for DREAMers, for young immigrants brought to our country as children, is sufficient. The compromise bill is much stronger and all of these senses, it seeks to better align our immigration system with our economy, obviously makes investments in border security, which is important to a lot of Americans, and we believe it provides a fair solution for young immigrants brought to our country as children, DACA recipients who are working hard, contributing to this great country today, and deserve to have a secure future here."
"Does that mean it includes a pathway to citizenship?" Ahn asked.
"What we have designed is a bridge into the legal immigration system for young immigrants brought to our country as children, not just DACA recipients, but also the children of visa holders who came to the country with them many years ago, grew up here, and when they turned 21, they age out of the legal immigration system and lose their status," Curbelo replied. "So, we're are also trying to include them in the solution, and it does offer that bridge onto the legal immigration system so that if someone does want to pursue citizenship, they are able to do so."
Bloomberg's David Westin jumped in.
"Give us a sense of another bone of contention, which is what some people call chain migration that it is to say if you let the dreamers stay here, who else gets to stay? What is the compromise bill propose on that?" Westin asked.
"So, we have worked hard to keep the nuclear family intact," Curbelo said. "We want to make sure that American citizens can claim and petition their closest relatives, but we also, with some of the categories, we seek to move some of those visas to employment-based visas so that our immigration system better aligns with our economy and fulfills the needs of our economy. Also, we made some changes to the visa program to accommodate the dreamer population, which is significant."
Kevin Derby can be reached at Kevin.Derby@floridadaily.com.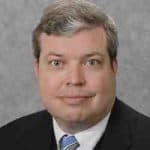 Latest posts by Kevin Derby
(see all)