A new poll shows a close race as U.S. Rep. Carlos Curbelo, R-Fla., in a tight race as he runs for a third term in South Florida.
First elected in 2014, Curbelo represents a swing district where Democrats have been gaining, especially in presidential elections. However, while Hillary Clinton routed Donald Trump 57 percent to 41 percent here back in 2016, Curbelo blew out former U.S. Rep. Joe Garcia, D-Fla., 53 percent to 41 percent in the same election.
Democrats have high hopes for community leader Debbie Mucarsel-Powell and she does have the support of the Democratic Congressional Campaign Committee (DCCC) in what is expected to be one of the closest congressional races in the Sunshine State.
A New York Times/Siena College poll shows Curbelo with a slight edge but Mucarsel-Powell within the margin of error.
Curbelo takes 47 percent of voters while Mucarsel-Powell gets 44 percent of them while 9 percent remain undecided. Despite that, half of those surveyed–50 percent–want Democrats to take the House while 43 percent want the GOP to keep it. Curbelo has been one of the leading Republican critics of Trump who remains unpopular in the district with 54 percent disapproving of him and 39 percent approving of him.
More than half of those surveyed–52 percent–see Curbelo as favorable while 27 percent view him unfavorably and 21 percent are not sure. Mucarsel-Powell is far more unknown as 19 percent see her favorably, 13 percent view her unfavorably and more than two-thirds of those surveyed–68 percent–are not sure about her.
The poll of 509 voters taken from Sept. 13 through Sept. 17 has margin of error of +/- 5 percent.
Kevin Derby can be reached at Kevin.Derby@floridadaily.com.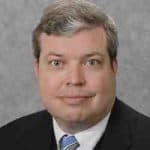 Latest posts by Kevin Derby
(see all)