With Key West still reeling from Hurricane Irma last September, U.S. Rep. Carlos Curbelo, R-Fla., helped get funds from the U.S. Department of Homeland Security's Federal Emergency Management Agency (FEMA) to help the South Florida city recover.
This week, Curbelo announced that FEMA was sending a $1.7 million grant to Key West's Accelerated Debris Removal operations to help continued cleanup efforts after the hurricane.
Curbelo weighed in on the FEMA funds on Monday.
"Last September, Hurricane Irma made it's devastating impact on the Florida Keys, with businesses and homes being destroyed in the process," Curbelo said. "Although the Keys have come a long way in its recovery efforts, the job is still not complete, which is why I am pleased to see FEMA has provided another grant to Key West to support more of these recovery efforts, and I look forward to future collaboration with FEMA to secure the necessary funding needed to ensure the Keys make a full recovery."
Curbelo faces a primary challenge later this month when he meets teacher and former presidential candidate Souraya Faas at the ballot box on August 28. Democrats have high hopes for community leader Debbie Mucarsel-Powell who has the support of her party's leadership including the Democratic Congressional Campaign Committee (DCCC). Mucarsel-Powell faces retired Navy Commander Demetries Grimes in the Democratic primary.
Looking forward to November, Curbelo is a top target for Democrat and Inside Elections has this race as "Tilts Republican" though several other national pundits consider it a tossup. The swing district includes all of Monroe County, where Key West is located, and parts of Miami Dade County. Barack Obama beat Mitt Romney in the district by double digits while Hillary Clinton expanded on that lead over Donald Trump back in 2016.
Kevin Derby can be reached at Kevin.Derby@floridadaily.com.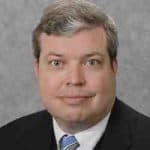 Latest posts by Kevin Derby
(see all)