Facing a competitive race on Election Day, U.S. Rep. Carlos Curbelo, R-Fla., looked to claim the middle ground and focus on the Everglades in a national interview.
This week, Curbelo appeared on "MTP Daily" with NBC political reporter Chuck Todd as he looks ahead to a tough general election challenge from Democrat Debbie Mucarsel-Powell. Polls have shown a very close race between the two candidates.
"Let me ask you this, the president, the leader of the Republican Party said this the other day, that his closing message for Republicans is Kavanaugh, the caravan, law, and order and common sense," Todd said. "Is that your closing message?"
Curbelo focused on the economy and the environment in his response.
"Well, South Florida is a unique place, and you were actually just talking about an issue that is critical down here and that's the environment, and it brings together Republicans and Democrats in this state," Curbelo answered. "Everglades restoration is one of the greatest restoration projects – I think the biggest restoration project – in the history of the world. Republicans and Democrats have put that together. We're trying to solve the water problems here, so I would say that this year's election is a lot more localized in states like Florida and in districts like mine. So here, we want to fix the environment. We're happy that the economy is growing. A lot of people who had been excluded from the economic recovery are now experiencing it for the first time. That's good, but we also have big challenges like immigration and others that need to get solved."
"Let me ask you on this issue with red tide and the algae bloom, which not everybody thinks they're totally unrelated," Todd said. "I had the boat captain I talked to wished that it would be declared a disaster area officially, that maybe that would provide more immediate resources now. Is that something that Governor Scott should be asking the feds right now in his current job?"
"It should be something that is seriously considered, Todd," Curbelo replied. "My family and I, we've been vacationing in Sarasota during the summer since I was a baby, and I was out there this year and it was really sad, and if you go out there, it does look like a disaster. Now things have gotten a little better, so I don't want to discourage anyone who might be planning a trip to the state of Florida. But certainly it was a very difficult situation. The blue-green algae is no question a result of discharges from Lake Okeechobee. Everglades restoration is the answer to that we are working on it we just got the Water Resources Development Act signed into law."
"Should the sugar industry pay for this? Should they be the ones playing for this?" Todd asked.
"Look, Chuck, Chuck, a lot of people have been farming around Lake Okeechobee for many decades, and I think all of us have a role in fixing this, and certainly, we need to get Everglades restoration done," Curbelo replied. "As I was telling you, the Water Resources Development Act was just signed into law, a brand-new reservoir is going to be built for more water storage. That's going to help alleviate some of the discharges into the ocean, and for us, here in South Florida and in the Keys, it's going to help us get the fresh water we need to keep Florida Bay healthy. What we're doing in the Everglades is trying to re-create God's work. Human beings over the course of the last few hundred years went in there, and cut up the Everglades, built levees and dams and roads, and now we need to undo that. It's going to take some time, but it's fundamental for the future of our state."
"Let me ask you a larger political question, you know Adam Smith of the Tampa Bay Times, he and I were talking earlier today about how, maybe we have politics all wrong now, and that it's much harder to be a moderate in today's political climate, that voters not necessarily look for the person that can best represent the middle, but they're looking for brighter colors. You're somebody that is trying to walk the line as a moderate centrist, maybe that's a four-letter word to some people. How difficult is it in this political environment?" Todd asked.
"It is difficult, Chuck," Curbelo admitted. "But there are Republicans and Democrats in the House – we're all members of the Problems Solvers Caucus – and we're trying to encourage bipartisan cooperation so that we can address the big challenges of our times: the national debt, the environment, guns, immigration. These are all issues that if we're going to solve them, we need both parties to work together, and every day we find that fewer people want to do that. In this election you have a lot of people calling for a blue wave, you have the President calling for a red wave. I think what we need is a wave of decent, honest people that will go to D.C., and solve these problems and we need some structural changes, Chuck, because I think most voters do want this. The problem is our primary system, the problem is the incentives that many in the media create for candidates to say radical things, to do radical things because usually that's the best way to get on TV, and as long as that's the case, it's going to be difficult to build from the middle out."
Representing a swing district, Curbelo was first elected to Congress in 2014 when he defeated then U.S. Rep. Joe Garcia, D-Fla., and beat him again two years later in a rematch.  Democrat Hillary Clinton beat Republican Donald Trump by more than 15 percent in 2016 which has helped make Curbelo one of the top targets of the current campaign cycle.
Kevin Derby can be reached at Kevin.Derby@floridadaily.com.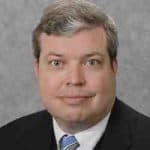 Latest posts by Kevin Derby
(see all)