From his perch on the U.S. House Ways and Means Committee, U.S. Rep. Carlos Curbelo, R-Fla,, continues to warn that a trade war with China could hurt lobster fishing in the Sunshine State.
With the Ways and Means Committee overseeing trade policy, Cubrelo sent a letter to President Donald Trump on the matter.
"The South Florida community was devastated by Hurricane Irma last year," Curbelo wrote Trump on Tuesday. "Commercial fishermen in my district lost most of their essential traps and fishing supplies, and farmers across the state saw their valuable crops destroyed by the devastating storm.  For many spiny lobster fishermen, it took several months before they could resume their fishing operations.  Your administration has been so helpful in providing much needed disaster relief to communities in my district and across the country that were burdened by the difficult hurricane season—they are just now recovering economically and seeing the positive effects of the aid provided by the federal, state, and local governments.  Unfortunately, even with all the progress being made, I fear that we will lose these gains as China begins to impose retaliatory tariffs on all seafood products imported from the United States.
"As you are aware, the administration on July 6, 2018 decided to move forward with plans to impose a 25 percent tariff on $34 billion worth of imports from China under section 301," Curbelo added. "Immediately after the administration's tariffs went into effect, China retaliated with a 25 percent tariff on its own list of imports for American items including Florida spiny lobsters, soybeans, beef, pork, nuts and dairy. While I agree that China should be held accountable for damaging U.S. businesses with unfair trade practices, this retaliation is also a source of great harm to U.S. industries.
"Spiny lobster fishermen in my district rely on the Chinese market for a significant portion of their livelihood," Curbelo continued. "Some fishermen export up to 75 percent of their Florida spiny lobsters to China.  According to the Department of Commerce, just 32,000 pounds of Florida lobster were shipped to China in 2010.  By 2013, that number rose to nearly 4 million pounds.  More recently, Florida spiny lobster exports have fluctuated from $50 million to $75 million per year.  The tariffs on imported spiny lobster from the U.S. will allow countries, such as Australia, to increase their market share while leaving our spiny lobster fishermen at a competitive disadvantage. As a result of China's retaliatory measures, spiny lobster fishermen in the Florida Keys expect the U.S. price of lobster to decrease to unsustainable levels because supply will greatly exceed demand.
"I urge you to return to the negotiating table with China to find an approach that will both address China's unfair trade practices and help restrain retaliation, providing our fishermen with a level of certainty they have not enjoyed since Hurricane Irma and helping them and their communities to return to economic prosperity," Curbelo wrote in conclusion.
Last week, Curbelo took to the airwaves and appeared on U.S. 1 Radio News on the "Morning Magazine with Bill Becker" show to talk about the growing trade war between China and the U.S. this week. Pointing to China hitting the U.S. with a $34 billion tariff on products including pork, poultry, soybeans, corn and Florida lobsters, Curbelo said South Florida could feel the sting, noting that lobster fishing adds almost $50 million annually to the economy in the Keys alone.
Kevin Derby can be reached at Kevin.Derby@floridadaily.com.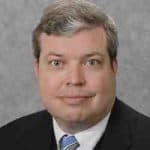 Latest posts by Kevin Derby
(see all)