 U.S. Rep. Carlos Gimenez, R-Fla., is championing U.S. Sen. Marco Rubio's R-Fla., proposal to help Americans behind on their student loan payments.
In 2018 and again in 2019, Rubio teamed up with U.S. Sen. Elizabeth Warren, D-Mass., to on the "Protecting Job Opportunities for Borrowers (Protecting JOBs) Act" which "would help to ensure borrowers are not inhibited from working in their trained field solely because they fell behind on their federal student loan payments" and "would prevent states from suspending, revoking or denying state professional, teaching, or driver's licenses solely because a borrower falls behind on their federal student loan payments."
"It is wrong to threaten a borrower's livelihood by rescinding a professional license from those who are struggling to repay student loans, and it deprives hard working Americans of dignified work," Rubio said. "Our bill fixes this 'catch-22' and ensures that borrowers are able to continue to pay off their loans during, or after, the coronavirus forbearance period ends instead of being caught in a modern-day debtors prison."
"Taking away people's drivers' or professional licenses simply because they're struggling to pay back their student loans is unconscionable," Warren said. "Even before this pandemic, student loan debt was crushing millions of Americans — and this is why I'm fighting to get immediate relief to students by canceling up to $50,000 in federal student loan debt and why I'm glad to be reintroducing this bipartisan legislation with Senator Rubio to remove senseless roadblocks so that borrowers can build better financial futures."
At the start of February, Rubio brought the bill back for a third time.
"Beginning two years after enactment, this legislation would prevent states from suspending, revoking or denying state professional licenses solely because borrowers are behind on their federal student loan payments. The bill achieves this goal by using the same statutory structure that requires certain members of the Armed Forces to receive in-state tuition as a condition of the states' colleges and universities receiving certain federal funds under the Higher Education Act," Rubio's office noted.
The Florida Republican office also stressed the bill "prevents states from denying, suspending, or revoking state-issued: driver's licenses; teaching licenses; professional licenses; or a similar form of licensing to lawful employment in a certain field." The bill gives states two years to comply and "provides borrowers with legal recourse for non-compliance, by allowing them to file for prospective injunctive relief if a state violates the terms of the act."
The bill was sent to the U.S. Senate Health, Education, Labor and Pensions Committee.
Back in 2019, then U.S. Rep. Donna Shalala, D-Fla., teamed up with U.S. Rep. Mark Walker, R-NC, to bring out the House version of the bill. Shalala was defeated for reelection last year.
Now U.S. Rep. Deborah Ross, D-NC, has introduced the proposal with Gimenez as the main cosponsor. U.S. Rep. Darren Soto, D-Fla., is also backing the proposal.
"We must fervently protect the dignity of work and help Americans fighting every day to make ends meet. Instead of revoking professional licenses of Americans who fall behind on their crushing student debt, we should be helping them find ways to bring their accounts current, not taking away the one tool that can help bring them out of financial hardships. I thank my colleague Congresswoman Deborah Ross for introducing this important legislation to help American workers establish a foundation of financial security," Gimenez said on Thursday.
"Borrowers need to be able to work to pay back their student loans," said Ross. "It is illogical and harmful to revoke professional licenses when borrowers fall behind on student loan payments. Communities suffer when workers—including nurses and teachers—are not allowed to remain in the industries for which they have been trained. The COVID-19 pandemic has highlighted our nation's shortage of healthcare workers and exacerbated teacher burnout. Now, more than ever, we need to ensure that specially trained professionals have the ability to work—regardless of the student debt they carry. I'm proud to introduce the Protecting JOBs Act with my colleague Congressman Gimenez to support this goal."
The bill was sent to the U.S. House Education and Labor Committee on Thursday.
Kevin Derby can be reached at Kevin.Derby@floridadaily.com.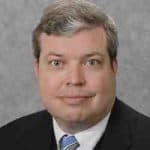 Latest posts by Kevin Derby
(see all)