Earlier this week, U.S. Rep. Debbie Mucarsel-Powell, D-Fla., told supporters that she was in one of the most competitive congressional races in the country–and it just got tougher.
Florida Politics reported earlier this week that Mucarsel-Powell told volunteers she expects to be in "one of the toughest" races come November.
The GOP leadership was thrilled when Miami Dade Mayor Carlos Gimenez launched a bid to topple Mucarsel-Powell back in January.  A longtime firefighter, Gimenez served as chief of Miami's Fire Department before running for a seat on the Miami Dade County Commission in 2003. The GOP was looking for a high profile candidate to challenge Mucarsel-Powell and was glad to have Gimenez in the race. Back in 2018, Mucarsel-Powell edged U.S. Rep. Carlos Curbelo, R-Fla. While there had been buzz that he could seek a rematch, Curbelo closed the door to that possibility.
Gimenez's campaign got a boost this week as his main competitor for the Republican primary bowed out of the race. With Curbelo out of the equation, Gimenez faced former Metro-Dade Firefighters Union President Omar Blanco,  businesswoman Irina Vilarino and engineer Jose Peixoto in the Republican primary. But this week, Vilarino bowed out of the race, bowing to reality after failing to keep up with Gimenez and Mucarsel-Powell in the money chase. Peixoto did not make the ballot Already a favorite to win the primary, Gimenez's chances in August got a boost as Vilarino ended her campaign though he still will face Blanco in August.
Still, Gimenez does have some challenges even as his odds of winning the GOP nod increased. Mucarsel-Powell has outraised Gimenez though the RNC and the NRCC are keeping up the fire on her, including hitting her husband's employer for taking $10 million in federal funds for small business despite employing more than 10,000 people.
The district, which includes all of Monroe County and parts of Miami-Dade, is a bit of a battleground. Democrats made up 36 percent of the district in 2018 while 31 percent of voters here were Republicans and 33 percent were outside the major parties. Hillary Clinton did well here in 2016, taking 57 percent while Donald Trump got 41 percent in the district.
Voters aren't exactly paying close attention to congressional races during the coronavirus pandemic but this is shaping up as one of the most competitive congressional races in the nation and looks like the GOP's best chance to flip a House seat in Florida.
Kevin Derby wrote this analysis. He can be reached at kevin.derby@floridadaily.com.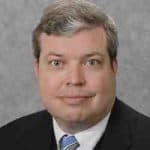 Latest posts by Kevin Derby
(see all)