 Miami Dade Mayor Carlos Gimenez announced on Thursday that he was challenging U.S. Rep. Debbie Mucarsel-Powell, D-Fla., setting up what should be one of the most high profile congressional races in the nation.
With President Donald Trump heading to South Florida this week, Gimenez, who was first elected to his current post back in 2011, announced his campaign.
"Thank you for all you've done for our economy and to fight socialism," Gimenez tweeted at Trump. "I look forward to standing with you against the radical left who are determined to turn the U.S. into Venezuela. I'm running!"
A longtime firefighter, Gimenez served as chief of Miami's Fire Department before running for a seat on the Miami Dade County Commission in 2003.
Gimenez entering the race is a major coup for the GOP which was looking for a high profile candidate to challenge Mucarsel-Powell. Back in 2018, Mucarsel-Powell edged U.S. Rep. Carlos Curbelo, R-Fla. While there had been buzz that he could seek a rematch, Curbelo closed the door to that possibility.
With Curbelo out of the equation, former Metro-Dade Firefighters Union President Omar Blanco,  businesswoman Irina Vilarino and engineer Jose Peixoto launched bids for the Republican nomination.
The Democratic Congressional Campaign Committee (DCCC) quickly went on the attack against the new candidate on Thursday.
"Corrupt Carlos Gimenez is swampier than the Everglades and voters will learn about his decades-long record of enriching himself, his family and his wealthy friends at the expense of hardworking Floridians. When he wasn't cutting sweetheart deals for his political donors and family members, Corrupt Carlos was busy raising health care costs and laying off hundreds of workers, kicking millions in government contracts to his family and enabling Donald Trump's dangerous agenda," said Avery Jaffe, a spokesman for the DCCC.
The district includes all of Monroe County and parts of Miami-Dade. Democrats made up 36 percent of the district in 2018 while 31 percent of voters here were Republicans and 33 percent were outside the major parties. Hillary Clinton did well here in 2016, taking 57 percent while Trump got 41 percent in the district.
Reach Kevin Derby at kevin.derby@floridadaily.com.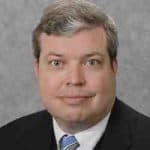 Latest posts by Kevin Derby
(see all)