On Wednesday, Florida First Lady Casey DeSantis  announced the federal government was sending almost $59 million in grants to help women in the Sunshine State plagued by opioid addiction.
DeSantis said the federal government authorized $58.8 million in grants to be used to "enhance the tracking of and response to opioid abuse and the creation of a Neonatal Abstinence Syndrome Statewide Prevention Coordinator position to enhance resources and services for pregnant women with opioid addiction." The funds will be sent out over three years from the Centers for Disease Control and Prevention (CDC) which will go to the Florida Department of Health (DOH) in partnership with the Florida Department of Children and Families (DCF) and county health departments in Broward, Duval and Palm Beach Counties.
"Florida has made a lot of progress in addressing the crisis of opioid abuse," said DeSantis. "That is because our governor has made it a priority and because so many dedicated health and substance abuse professionals are committed to finding meaningful ways to help those fighting the tragic consequences of this deadly drug. Today we are forging new paths to use all that research and data to improve coordination and delivery of services to make a real difference in people's lives – to save lives."
This is the latest effort from DeSantis through her Hope for Healing Florida initiative which the governor's office defined as a "multi-agency mental health and substance abuse campaign to coordinate the combined efforts and resources of DCF, DOH, the Agency for Health Care Administration (AHCA), the Florida Department of Juvenile Justice and the Florida Department of Education to better serve the needs of Floridians struggling with mental health and substance abuse."
For her part, DeSantis has the support of her husband and his administration.
"I am proud of the First Lady's devotion to this issue and the collaborative partnerships she is building to push for action and results, and I am grateful to the Department of Health for securing this crucial funding on behalf of Florida families and communities struggling with this crisis," said Gov. Ron DeSantis on Wednesday. "Today's announcement moves the ball forward toward real solutions to end the destruction and havoc that opioid abuse is causing in too many lives across our state."
"With the help of our federal partners at CDC, we have taken another major step in combatting the opioid crisis by investing resources at the state and local level to help save lives," said Lt. Gov. Jeanette Nuñez. "This grant funding will greatly enhance our ability to track, monitor and respond to the opioid crisis plaguing our state, and I applaud the efforts of First Lady Casey DeSantis and Governor Ron DeSantis to shine a light on this issue. We will continue to work to find new and effective prevention and treatment methods for Florida families to recover."
"I want to thank Governor DeSantis and First Lady DeSantis for taking resolute action against this deadly threat to public health in our state," said Florida Surgeon General Dr. Scott Rivkees. "This important grant is an opportunity for Florida and local public health systems to mobilize surveillance and prevention efforts to address the opioid overdose crisis. The department is proud to be a part of the First Lady's Hope for Healing Florida initiative and the fight to end the opioid epidemic through surveillance, prevention, education and policy efforts to improve health outcomes for all Floridians suffering from addiction."
"Far too many families in our state are in crisis, battling substance abuse issues including addiction to opioids," said AHCA Secretary Mary Mayhew. "But the DeSantis Administration has made it clear, that when someone is ready for treatment that there is a door open and providers ready to deliver effective treatment focused on recovery. Our agency stands ready to work collaboratively with the Department of Health and the Department of Children and Families to ensure that expectant mothers have access to effective treatment and prenatal care. Together we are all working in concert to help moms on the road to recovery and to provide children with a healthy start in Florida. I commend the First Lady for her strong leadership and her efforts to make a difference in the lives of families across our great state."
"Governor Ron DeSantis and First Lady Casey DeSantis have made it clear that they are strong advocates for Florida's children and families," said DCF Secretary Chad Poppell. "Substance abuse affects more than just adults. A newborn's first hours can be filled with the unimaginable pain of withdrawal and older children often witness the devastating impact of substance use by their caregivers. Florida's families need to know that recovery is possible and there are services in their communities to set them on the right path."
Casey DeSantis made the announcement in South Florida with the help of Memorial Healthcare System and Joe DiMaggio Children's Hospital.
"For years, Memorial Healthcare System has supported programs that address substance abuse and behavioral health issues in this community," said Aurelio Fernandez, III, the president and CEO of Memorial Healthcare System. "We have been fortunate to participate in programs that have positively impacted patients who struggle with addiction and need another chance at life."
"Every child deserves a healthy future, and Joe DiMaggio Children's Hospital is fortunate to be in the position to provide the most complex, high-risk care to babies in our region," said Caitlin Beck Stella, the CEO of Joe DiMaggio Children's Hospital. "We are grateful to have the support of First Lady Casey DeSantis to be able to provide programs necessary to minimize the impact of substance abuse and mental health on children in our community."
The first lady announced "DOH's new Neonatal Abstinence Coordinator position to provide support to local health departments, link field-based activities with the goals of Florida's Opioid Use Disorder, Maternal Outcomes, Neonatal Abstinence Syndrome Initiative, and identify policy changes needed to combat Neonatal Abstinence Syndrome" which "will build partnerships among health professionals and public health and social service providers to promote coordination and continuity of care for pregnant and postpartum women with opioid use disorder and infants prenatally exposed to opioids."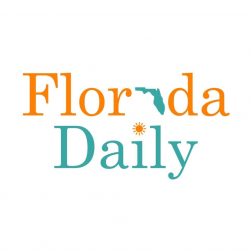 Latest posts by Florida Daily
(see all)