On Thursday, Florida First Lady Casey DeSantis announced that the Florida Division of Emergency Management (FDEM) is getting an additional $690,000 from the federal government to extend counseling services in the Panhandle as it continues to recover from Hurricane Michael which hit the area in October 2018.
DeSantis announced FEMA is extending Hurricane Michael crisis counseling services in Bay, Calhoun, Gulf, Holmes, Jackson and Washington Counties for an additional 90 days which will take it through until the end of the school year.
"From day one the governor and I have committed to doing everything we can to pursue every resource possible to help the good people of Northwest Florida recover from Hurricane Michael," said DeSantis. "Ensuring that both physical and mental health needs are being met is essential to a full recovery, and we are proud to support the continued good work of the many organizations and individuals who are providing such essential services."
"What the people of Northwest Florida experienced in the wake of Hurricane Michael is unimaginable and my heart breaks for the thousands of families whose lives were completely uprooted by this storm," said FDEM Director Jared Moskowitz. "We know that the students and families impacted by this storm still need our help and continuing this program ensures they can continue using the same resources they've relied on during the school year. I'm thankful to our partners at FEMA for recognizing this need as we continue to support those recovering."
"I'm grateful that the First Lady continues to advocate for quality mental health services to support children in the panhandle, as their lives have been drastically and permanently changed by Hurricane Michael," said Department of Children and Families (DCF) Sec. Chad Poppell. "By emphasizing the importance of crisis counseling services, we are taking a holistic approach to recovery and ensuring that they have an opportunity to live full, productive lives, despite the emotional toll they have endured."
The governor's office showcased how some of the services are offered.
"The Crisis Counseling Program is provided by Project H.O.P.E. through Life Management Center and Big Bend Community Based Care. Since the storm, Project H.O.P.E. already has provided more than 7,800 individual counseling sessions, more than 27,200 group counseling sessions, and more than 88,500 support contacts throughout the impacted counties. The organization is working creatively to deliver outreach and services at a host of locations including grocery stores, food banks, child care centers, after-school programs, libraries and street-by-street canvassing," the governor's office noted.
"Project H.O.P.E. is one of our best partners and we regularly lean on them for assistance and have done so since the storm," said Bay County Superintendent of Schools Bill Husfelt. "We are very thankful to First Lady Casey DeSantis and FDEM for continuing to prioritize the mental health of our students. This funding and extension will have a big impact on Bay County students."
Reach Kevin Derby at kevin.derby@floridadaily.com.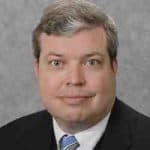 Latest posts by Kevin Derby
(see all)