On Monday, Florida First Lady Casey DeSantis, the chairwoman of the Florida Children and Youth Cabinet, launched two workgroups to cut down on youth suicide.
The first workgroup has been charged "to find and review current-situation data statistics" and the other one will "research the best and most-promising prevention efforts, particularly regarding mentorship."
DeSantis weighed in on the new workgroups on Monday.
"This Cabinet has a unique opportunity to address an epidemic that has tragically taken hold in society – youth suicide," said DeSantis. "This includes, but is not limited to, supporting strong mentorship programs to really change the scope and scale of how we reach and support struggling youth."
"It's a privilege to serve under the first lady's direction and alongside Florida's leaders as we collaborate to develop a new, holistic approach to youth suicide prevention," said Florida Department of Children and Families (DCF) Sec. Chad Poppell. "With the guidance of experts and insight from individuals who have experienced the effects of youth suicide firsthand, we will ensure that all young people have access to meaningful resources and support organizations to empower them to persevere and ultimately overcome their current circumstances."
"Volunteer Florida is proud to support the initiatives of the first lady and the Florida Children and Youth Cabinet through Volunteer Connect," said Volunteer Florida CEO Clay Ingram. "Through Volunteer Connect, Floridians can volunteer their time to mentor our state's children and youth, among a number of other causes."
"The impact that a mentor can have on a child's life is invaluable," said Volunteer Florida Volunteer Services Director Jovita Woodrich. "We are proud to promote opportunities on our new platform, Volunteer Connect, that allow Floridians to become involved in helping shape our state's children and youth."
DeSantis also pointed to "record numbers of children in Northwest Florida still displaced from their homes for their second Christmas since Hurricane Michael" and called on the Cabinet and Floridians to donate toys to children in the region.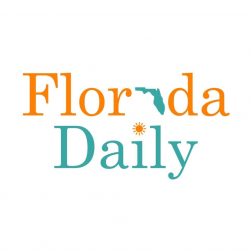 Latest posts by Florida Daily
(see all)