First Lady Casey DeSantis noted on Wednesday that mental health awareness has been a central part of the state's ongoing response to COVID-19.
Florida's state agencies have coordinated with the Florida Division of Emergency Management and Florida Department of Health during the public health emergency to ensure Floridians have access to free mental health resources and necessary support.
"Mental health must always be an important point of emphasis in disaster response and recovery – especially for individuals already suffering from mental health issues, individuals affected by the disaster directly and health care workers and first responders. In Florida, I am proud of the steps being taken by several state agencies during the COVID-19 public health emergency to offer mental health services and support," DeSantis said.
Lt. Gov. Jeanette Nuñez also weighed in on the state's efforts.
"As our state continues to wage its battle against this new illness, we must recognize the toll taken on those individuals who fight every day to keep our communities safe. With these important tools and strategies, we are arming these selfless professionals with the resources they need to take care of themselves and their loved ones as they continue their commitment to keeping Florida healthy," Nuñez said.
"We are committed to eliminating disparities in the availability and accessibility of mental health programs for all Floridians, including those engaged in essential activities. Our teams of public health professionals, health care providers and first responders will have access to these effective mental health resources to stay healthy as they work to keep our state healthy during this unprecedented time," said state Surgeon General Dr. Scott Rivkees.
"We know how important mental health is for our recovery as a state. That's why, at the direction of the First Lady, Florida has set an example nationally for mental health response. We will continue to work every day to make sure Floridians have the resources they need to recover, not just physically, but mentally and emotionally as well," said Florida Division of Emergency Management Director Jared Moskowitz.
Department of Children and Families Secretary Chad Poppell praised Gov. Ron DeSantis and the First Lady.
"I commend the governor and the First Lady for continuing to prioritize mental health throughout this public health emergency. As we begin to transition into a time of recovery and reflection, many Floridians will need counseling or other support – especially health care workers and first responders. With the proactive and thoughtful measures our state leaders have taken, there will be resources and services available to anyone in need, allowing our state to move forward with a clear mind and renewed outlook," Poppell said.
"First Lady Casey DeSantis set out to reinvent school-based mental health awareness in Florida, with the goal of being the best state in the nation for connecting all Floridians with available resources. The COVID-19 pandemic has reinforced the need for compassion, grace and solid planning, access and infrastructure that can withstand unexpected catastrophes that simultaneously disrupt lives and increase the need for these services. Florida is very fortunate to have First Lady Casey DeSantis' dedication and commitment to ensure every Floridian has the access and support they need as we recover together," said state Education Commissioner Richard Corcoran.
Agency for Health Care Administration Secretary Mary Mayhew said, "Access to mental health services is more critical now than ever. At AHCA, our fundamental priority throughout the public health emergency has been to ensure those we serve remain connected to community supports and continue to have access to quality care during these trying times. Our agency has waived service limits and prior authorization requirements as well as expanded coverage of behavioral health services provided via telemedicine. We are here to serve Floridians as we continue working through the unprecedented circumstances of this pandemic."
"Mental health is vitally important to the overall well-being and physical health of Florida's 5.5 million older adults, especially during times of crisis. The Florida Department of Elder Affairs has expanded current programs and launched several new initiatives, combined with proactive information sharing, to help reduce social isolation and loneliness among people as they remain safer at home," said Department of Elder Affairs Secretary Richard Prudom.
Danny Burgess, the executive director of the Florida Department of Veterans Affairs, also weighed in.
"Despite the impacts of COVID-19, there remain many ways for veterans and their families to get connected with mental health services in our state. If you're uncomfortable in appearing in person due to the pandemic, you'll find many service providers provide telehealth counseling services in addition to their normal outreach," Burgess said.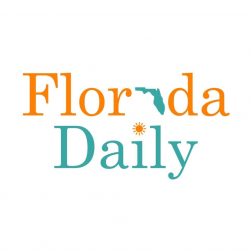 Latest posts by Florida Daily
(see all)