With 2020 almost here, a leading pundit expects only two close congressional races in the Sunshine State while keeping an eye on a few more.
On Thursday, the University of Virginia's Center for Politics unveiled its latest look at the 2020 U.S. House races and made the Democrats the favorites to keep the chamber even while the GOP looks likely to control the U.S. Senate. The presidential race remains a toss-up though President Donald Trump ends 2019 as the favorite to keep Florida in his column.
"The Republicans have a path to a House majority, but the Democrats are bolstered by history: Party changes in the House usually occur in midterms, not presidential elections. Democrats, on balance, also have been helped by several developments over the past year. Retirements have hit Republicans harder than Democrats, creating more offensive opportunities for the majority party, and a court-ordered redistricting in North Carolina should easily net the Democrats a couple of extra seats,"  noted Kyle Kondik, the managing editor of the Center's "Sabato's Crystal Ball" which is named after pundit Larry Sabato.
For the moment, Kondik does not expect to see much action in the Sunshine State.
Having narrowly won last year and now facing questions about how he financed his campaign, freshman U.S. Rep. Ross Spano, R-Fla., is the top target for Florida Democrats with his race classified as "Leans Republican." Three other Republicans in the Florida delegation who won last year with larger margins–U.S. Reps. Vern Buchanan, Mario Diaz-Balart and Brian Mast–are in districts considered "Likely Republican."
Kondik lists three potential seats for the GOP to flip in Florida. After edging then U.S. Rep. Carlos Curbelo, R-Fla., in November, U.S. Rep. Debbie Mucarsel-Powell, D-Fla., is in a "Leans Democratic" district. Fellow freshman U.S. Rep. Donna Shalala, D-Fla., who flipped a seat that had been held for almost 30 years by retired U.S. Rep. Ileana Ros-Lehtinen, R-Fla., is in a district that is "Likely Democratic." Despite routing his Republican opponent to win a second term last year, U.S. Rep. Charlie Crist, D-Fla., is in a district that is also "Likely Democratic."
Looking back at 2019, Kondik dubbed it a "Year of Stability," a term which certainly applies to his outlook on House races in Florida. Since the Center's first 2020 forecast back in January, none of the forecasts for the House races in Florida have changed.
Reach Kevin Derby at kevin.derby@floridadaily.com.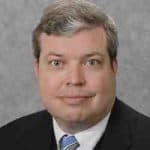 Latest posts by KEVIN DERBY
(see all)