U.S. Rep. Stephanie Murphy, D-Fla., announced on Monday that she will retire next year after three terms in Congress.
"I strongly believe in a citizen Congress, where ordinary citizens run for office in search of duty and service, not in search of a career. And I never intended my time in Congress to become a career," said Murphy whose district is expected to be impacted by redistricting. "These last few years have been some of the most rewarding moments of my life, but also some of the most challenging. Public service is not without personal sacrifice. And as a mom of two young children, my time away from them has been hard. So, I wanted to share with you that I will not be seeking another term as your representative in Congress. This was not an easy decision, but it was the right decision.
"I am incredibly proud of what we have accomplished together over these last five years," added Murphy. "I am most proud that through it all – whether the Democrats were in charge or the Republicans, whether under President Trump or President Biden – I was consistently named one of the most bipartisan and effective members of Congress. Because from day one, I have always put people over politics."
The Republican National Committee (RNC) noted that she is the 22 House Democrat to retire before the 2022 elections.
"So-called moderate Stephanie Murphy is taking the easy way out and bowing out rather than face brutal rejection at the ballot box in 2022. Let this serve as a warning to Democrats that Floridians don't want Joe Biden's disastrous policies anywhere near the red state of Florida," said RNC Spokeswoman Julia Friedland.
First elected to Congress in 2016 when she upset longtime U.S. Rep. John Mica, R-Fla., Murphy has tried to claim the center on Capitol Hill and her work on the U.S. House Armed Services and the Small Business Committees helped her on that front. Having worked at the Pentagon under then-President George W. Bush, Murphy is part of the Democratic National Security Task Force, the Blue Dog Coalition and the Future Forum. Murphy is also a member of the New Democrat Coalition and the Problem Solvers Caucus which needled incoming U.S. House Speaker Nancy Pelosi, D-Calif., as she tried to regain the gavel three years ago but eventually backed her after getting a few concessions.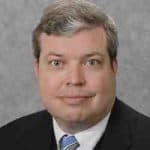 Latest posts by Kevin Derby
(see all)