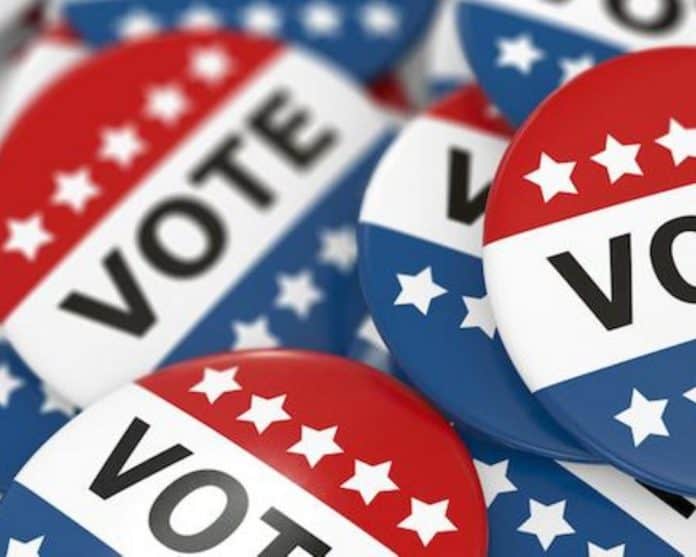 Two Central Florida counties are deciding whether or not to raise their sales tax for transportation needs this month.
In Osceola County, voters can approve or shoot down a one percent sales tax increase while Volusia County ponders a proposal which raises the sales tax one-half of one percent.  The additional revenue will go for roads, bridges, sidewalks, trails and mass transit.
In Osceola County, the stakes are high. Raising the sales tax by one percent–a penny per dollar– would make the county tied in having the highest sales tax in the state at 8.5 percent. This rate would remain in place for at least four years. Osceola County currently has one percent of sales tax revenue dedicated to infrastructure though this expires near the end of 2024.
Osceola County Commission Chairwoman Cheryl Grieb said it has become difficult to travel between the county's two biggest cities–Kissimmee and Saint Cloud–and new transportation projects can help fix that problem.
"Our biggest issue is our $1.1 billion backlog in just road widening," she said. "That will help with all of the congestion."
Former congressional candidate Peter Vivaldi is part of a small group of grassroots activists opposing the tax. Based on how commissioners have acted in the pasted with raising taxes and handling revenue, Vivaldi said they cannot be trusted, pointing to the county raising the gas tax back in 2015.
"First it was the gas tax, that being that five cents per gallon," Vivaldi told Florida Daily. "That was supposed to take care of the roads and then that wasn't enough"
Raising the tax by one percent would bring in $67 million dollars annually for transportation. An economist told county commissioners that around 42-49 percent of the tax would be paid by people that do not live in Osceola County.
Despite that, Vivaldi said the proposed tax increase is regressive and will hit tourism workers in Kissimmee hardest.
"They're underpaid," he said. "They are working two and three jobs. They can't afford anything, and now you are going to go and ask for a tax raise where they are going to have to go out of their pocket as well."
With just five weeks to go before the voters make the final decision, Osceola County came out with its spending plan for the money for the 30 years the tax will be in effect. Most of the funds–75 percent–will go to roads, bridges, intersection improvements and bike and pedestrian options. The remaining 25 percent will be used for mass transit improvements.
Proponents have been aggressive in promoting the tax increase, insisting if it does not pass, the county will be forced to raise property taxes, perhaps as much as 40 percent.
Grieb said the options are to do nothing, pass the sales tax increase or have some type of property tax increase.
"It's really just the realities of things," she told Florida Daily before mulling over a potential property tax increase. "We have not said that it will happen, but it is certainly on the table because we don't have any other options."
While opponents see this as a threat, Grieb thinks voters will understand why it might be needed to fund transportation projects.
"They are all transportation projects," she said. "We cannot use it to build a new jail or a new administration building. This is why it is very specific in a sales tax referendum. Conversely, if there is a property tax increase, while this commission may say we will use it towards new roads, if you get a majority of new commissioners, that could change."
Vivaldi pointed out that passing the sales tax increase is no guarantee that future commissions will not raise property taxes.
In the meantime, early voting started in Osceola County on Monday. The election will be decided on Tuesday, May 21.
The issues are almost identical in Volusia County where voters are asked to approve a half penny per dollar sales tax increase in a mail-only ballot referendum that ends on Tuesday, May 21.
The proposed sales tax increase in Volusia County would last 20 years and raise $45 million dollars annually with 35 to 40 percent of the money coming from visitors.
Volusia County took its sweet time publishing a list of its wants and needs for the tax. The county has also not come out with exactly how much of that additional revenue would be used for mass transit or Sunrail. The Central Florida counties with Sunrail are supposed to take over operating, funding and maintaining the commuter rail system. A combined effort is underway to have the Florida Department of Transportation (FDOT) continue to pay for and operate Sunrail but no final deal has been announced.
Reach Mike Synan at Mike.Synan@floridadaily.com.
Latest posts by MIKE SYNAN
(see all)