This week, a group of elected officials from across Central Florida gathered together to ask voters to approve Amendment 10.
Here is the summary of what voters will see on the ballot in November:
"Requires Legislature to retain Department of Veterans Affairs. Ensures election of sheriffs, property appraisers, supervisors of elections, tax collectors, and clerks of court in all counties; removes county charters' ability to abolish, change term, transfer duties, or eliminate election of these offices. Changes annual legislative session commencement date in even-numbered years from March to January; removes legislature's authorization to fix another date. Creates office of domestic security and counterterrorism within department of law enforcement."
From his perch as president of the Florida Association of Constitutional Officers, incoming Orange County Mayor Jerry Demings led a group of officials that focused on the proposed amendment this week. At a meeting on Tuesday, Demings started with the least controversial portion of the ballot measure, keeping the Florida Department of Veterans Affairs.
"It is a lifeline for veterans and their families," Demings said. "Amendment 10 protects by preserving the Department of Veterans Affairs so our heroes have peace of mind in knowing they will be taken care of after their service to our country."
The proposed amendment would take authority away from charter counties. Most of the state's largest counties are, including Orange County. Amendment 10 would prevent county commissioners or charter review commissions from changing positions like tax collector or clerk of court from being elected to being appointed.
Orange County Clerk of Courts Tiffany Moore-Russell called that portion of the measure essential.
"It ensures all constitutional officers report directly to the people, rather than an appointed Charter Review Board with special interests or either county employees with another layer of government or elected officials," she said. "Amendment 10 will flatten the layers of bureaucracy between Floridians and their elected public servants."
Orange County officials know about efforts to limit constitutional officers. In 2014, voters passed a measure that would place term limits on constitutional officers and change elections for those offices from partisan to non-partisan. Demings and his fellow officials sued Orange County over that election in a case which has now reached the Florida Supreme Court. At the meeting, Demings weighed in on Amendment 10 and the 2014 effort.
"While those are separate issues, they are akin to what we are saying here in terms of preserving the independence of the various constitutional officers so we can unabashedly do our jobs and lead our respective offices," he said.
While critics write that off a bunch of greedy politicians seeking job security and wonder if some of the posts really need to be elected, Seminole County Clerk of Courts Grant Maloy insisted this was not about self preservation.
"Everybody is sincere here," he insisted. "The ones form Seminole County are committed to do the best job they can, and I've never heard anybody talk about job security."
Maloy pointed to Volusia County which opposes the amendment.
"If you look at those counties like Volusia, you get higher taxes. You get bloated government," he said.
Volusia County sued the state to try and have Amendment 10 removed from the ballot  but lost the case. Volusia County Commissioner Pat Patterson spoke with the Daytona Beach News Journal about that loss in court earlier this month.
"It's a shame," Patterson said. "It's a shame that the entire state of Florida will be asked to vote on something that should be settled by the voters in Volusia County."
Volusia County has long claimed it does not need elected positions with higher salaries for these offices. Miami Dade appoints several of its constitutional officers as well.
Amendment 10 has the support of most of the sheriffs in the state and both Seminole Sheriff Dennis Lemma and Lake Sheriff Peyton Grinnell showed their support. Lemma touted the amendment's call for a creation of a counter terrorism department within the Florida Department of Law Enforcement (FDLE).
If 60 percent of the voters approve the amendment in November, it will be added to the Florida Constitution.
Reach Mike Synan at Mike.Synan@floridadaily.com.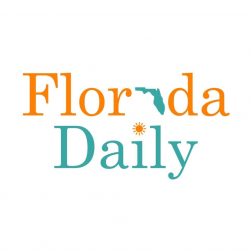 Latest posts by Florida Daily
(see all)