 This week, in the aftermath of the mass shootings in El Paso and Dayton, state Sen. Linda Stewart, D-Orlando, has brought back her proposal to ban assault rifles and high capacity magazines in the Sunshine State.
Stewart introduced the bill for the fourth time this week and weighed in after she filed it again on Monday.
"The weekend tragedies in El Paso and Dayton served as a horrific reminder of the massive damage these weapons of war can inflict in just seconds," said Stewart. "We witnessed this first hand at Pulse and at Parkland. Mental health may play a role in setting the stage for these killings. But it is the gun itself and the firing of that weapon that leads to the carnage. We owe it to the survivors, and to the people of Florida who overwhelmingly have supported such a ban, to outlaw these weapons once and for all."
Stewart sits on the Senate Infrastructure and Security Committee where she will push her legislation. The Orlando Democrat's office noted the senator will also "focus on the rise in gun violence driven by white supremacists, in tandem with the divisive and dehumanizing rhetoric targeting immigrants and people of color emanating from the White House, some of which appears to have been mirrored in the manifesto linked to the El Paso gunman."
"Had he decided to carry out his attack here, the El Paso killer could have easily purchased an assault rifle in this state under current law," said Stewart. "There was nothing that would have legally stopped him."
"For years, I have fought to ban the purchase, sale, and transfer of assault weapons in Florida and with each failure of the legislature to take effective action on these weapons, countless lives have been lost in senseless tragedies," she added.
Florida Senate President Bill Galvano, R-Bradenton, weighed in on the shootings on Monday.
'I know you share my view that senseless acts of violence like we saw across the country over the weekend must stop, and that begins with condemning the hate that perpetuates these evil attacks. As lawmakers, we all recognize no function of government is more important than the safety of the people we serve. Over the last two years, the Senate has worked together, in bipartisan fashion, to lead state efforts to improve public safety including: significant changes to keep firearms out of the hands of those suffering from mental illness; expanding background checks when a firearm is purchased; raising the age for purchasing a firearm; and, banning devices that turn a legal firearm into an illegal weapon," Galvano noted in memo sent out on Monday.
"Specifically in the area of school safety, we have worked to enhance communication and reporting of threats to student safety, expand resources available for mental health services, improve school hardening requirements, and provide school districts with options to maximize school safety," he added. "Unfortunately, the evil acts of violence over the weekend are an all-to-present reminder that we have more work to do."
Galvano looked ahead to the upcoming legislative session, including next month's committee weeks.
"With committee meetings resuming just one month from now, our focus should be on steps the Senate can take to review and better understand the various factors involved in mass shootings, in addition to, and also including, school shootings. This includes white nationalism, which appears to be a factor not only with regard to these recent mass shootings, but also with other acts of violence we have seen across the country in recent years," Galvano noted. "I will be asking President Lee, as Chair of the Committee on Infrastructure and Security, to lead this effort during the upcoming committee weeks. Such a review will help us determine what further actions can be taken at the state level that will build on the legislation we passed in 2018 and 2019. We will also monitor any potential actions taken by the federal government in the coming months, which could impact our decisions and options at the state level.
"The Florida Senate will work even harder to ensure the safety of those we serve. Thoughts and prayers must continue to yield action," Galvano concluded.
Reach Kevin Derby at kevin.derby@floridadaily.com.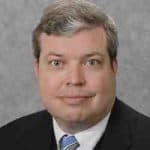 Latest posts by Kevin Derby
(see all)