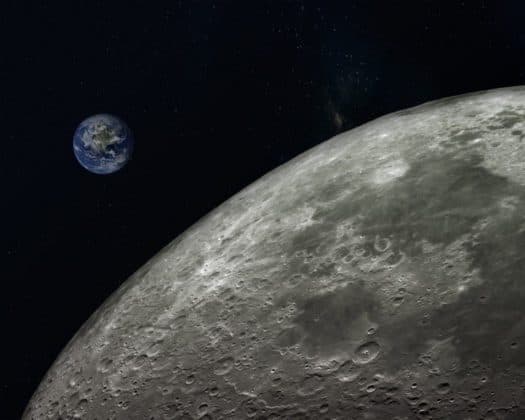 As the U.S. prepares to start sending men to space again for the first time on American soil since the space shuttle program, politics has entered into the picture.
Former U.S. Sen. Bill Nelson, D-Fla., and former NASA Administrator Charles Bolden talked about the future of space exploration on Tuesday, including what it would look like if former Vice President Joe Biden defeats President Donald Trump in November.
Nelson and Bolden insisted Biden was far more active on space policy than former President Barack Obama.
"Joe Biden was very much a part of this whole thing," Nelson told the media, relating telling a story about the time he went to the White House to meet about funding for NASA, expecting to meet with Obama and meeting with the then-president and Biden together.
In his roles as an administrator of NASA, as a pilot and as a space shuttle commander, Bolden said he had his difficulties with Congress over NASA funding. Bolden said Biden was often dispatched to Capitol Hill to work out deals over NASA funding.
"When we were really having trouble getting funding out of Congress, I went in and talked to the vice president, and he said you guys have really got to be able to tell your story better. 'I know the tune, but you've got to give me the lyrics,' and that was typical Vice President Biden," Bolden said.
Bolden said he also saw Biden more than Obama when he had to tackle commercial cargo, crew and most other space-related matters.
While he agreed with Nelson that reviving the space program needed bipartisanship, Bolden had kind words for the Trump administration.
"The big thing is that for administration after administration, to continue with the program that we are doing and that is really vital," Bolden said.  He said he expected progress to continue if Biden is elected in November.  "I can tell you most certainly, they will continue to march the way we are headed now, getting back to the Moon, and on to Mars."
Both Bolden and Nelson were complimentary of current NASA Administrator Jim Bridenstine but the former senator did not want to get too far ahead of himself on what is next for NASA.
"You build on one administration to the next because space flight is risky business and it is tough business," Nelson said.
Nelson said he wanted to get through the current Space X crew launch before looking too far into the future. Nelson said he was happy to see Trump and Vice President Mike Pence scheduled to be on hand for the launch.
"Vice President Pence has taken interest in the space program and chairs the Space Council, but he really has a personal interest in the space program, so I think it is quite natural that he would be there. Any time you can have a president and a vice president at a launch, I think it is a good sign," Nelson said.
Reach Mike Synan at mike.synan@floridadaily.com.
Latest posts by MIKE SYNAN
(see all)