U.S. Rep. Charlie Crist, D-Fla., announced on Tuesday that he will run for governor again, marking his third bid for that office.
Crist has been on the Florida political stage for more than two decades, running for the U.S. Senate in 1998 but coming up short and winning three state Cabinet offices–education commissioner, attorney general and governor–as a Republican between 2000 and 2006. Crist was elected governor in 2006 as a Republican. After leaving the GOP and running for the U.S. Senate in 2010 with no party affiliation, Crist joined the Democrats at the end of 2012. He narrowly lost the 2014 gubernatorial race to then Gov. Rick Scott. In 2016, Crist bounced back and defeated then U.S. Rep. David Jolly, R-Fla., to represent parts of Pinellas County in Congress.
"For generations, the state of Florida has served as a beacon for people seeking a fresh start in the land of paradise. That's my family's story too. My grandfather arrived from Cyprus in 1914 and worked hard so that my father could become a doctor and raise four kids in the Sunshine State. But these days, Florida no longer seems to be a place for all Floridians," Crist insisted on Tuesday. "Every year, the middle class gets squeezed: by housing costs, utility bills, health care, student loans, stagnant wages, and more. People of color continue to be systemically locked out of opportunity. And during this pandemic, Black and Hispanic residents are more likely to get COVID-19, be hospitalized, be unemployed — and they're less likely to receive the vaccine.
"This isn't by accident," Crist added before turning his fire to Gov. Ron DeSantis. "The deck is stacked against the middle class, aided and abetted by Ron DeSantis and his Republican allies in Tallahassee. He's failed to lead during the greatest health and economic crisis in our lifetime. And he sees our state's wonderful diversity, its melting pot of culture and political views, as a threat, rather than a strength to be celebrated.
"That's why today, I am announcing that I am running for governor to make our great state a Florida for all Floridians," Crist continued. "Together, we can build a Florida for all Floridians. That means making it easier to vote, not harder. Respecting the rights of all Floridians, all the time: peaceful protesters, the LGBTQ community, and women who have the right to choose. It means treating climate change like the existential threat that it is and safeguarding our communities from rising sea levels and stronger hurricanes. And it means investing in our future by supporting public schools, colleges, infrastructure, and small businesses."
The National Republican Congressional Committee (NRCC) took a shot at Crist as he dropped efforts to run for a fourth term.
"Charlie Crist can see the writing on the wall: The Democrats' socialist agenda that includes eliminating private health insurance, trillion-dollar tax hikes, defunding the police and opening our borders will send his party back to the minority in 2022," said NRCC Spokeswoman Camille Gallo.
Helen Aguirre Ferre, the executive director of the Republican Party of Florida (RPOF), also weighed in on Crist entering the race.
"While Governor DeSantis put seniors first, kept our kids in school, and businesses open, Charlie Crist advocated for lockdowns, restrictions on businesses, and backed the teachers' unions efforts to keep our kids from the classroom. Crist supports defunding the police and has voted 100 percent of the time for Nancy Pelosi's radical agenda. He even betrayed those who fled communism when he embraced Castro regime officials in a secret trip to Cuba," she said.
"It looks like Charlie Crist and his fan will have yet another chance to blow hot air around Florida in his perennial quest to stay relevant. Floridians know that Crist is nothing but an attempted opportunist, and will send him packing once and for all," said Savannah Viar, a spokeswoman for the Republican National Committee (RNC).
Other possible candidates for the Democratic gubernatorial nomination include state Sen. Randolph Bracy, U.S. Rep. Val Demings, state Rep. Anna Eskamani, state Agriculture Commissioner Nikki Fried and former Miami Beach Mayor Phillip Levine. Jolly, who left the GOP in recent years, could run with no party affiliation or on a minor party line.
Reach Kevin Derby at kevin.derby@floridadaily.com.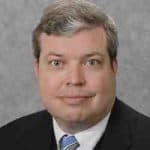 Latest posts by Kevin Derby
(see all)