At the end of last week, U.S. Rep. Charlie Crist, D-Fla., announced more than $10 million in federal funds headed to the St. Pete-Clearwater International Airport.
The two grants coming are funded by the $1.9 trillion federal stimulus signed into law in March.
"The first grant provides $9,809,329 to support the airport's economic recovery from COVID-19 by covering costs related to airport operations, personnel, cleaning, sanitation, janitorial services, debt service payments, and efforts to combat the spread of COVID-19. The second grant provides $979,617 in rental assistance for small and large concessions at the airport," Crist's office noted.
"The American Rescue Plan is still delivering for Floridians as we continue in our fight against COVID-19, and I'm grateful this relief is headed straight home to Pinellas's own St. Pete-Clearwater International Airport," said Crist on Friday. "So many Florida businesses that support our robust tourism economy have been hit hard by the economic impacts of COVID-19, and in response, Congress provided tangible relief—­all without a single Republican vote—because it was simply the right thing to do. The jobs and well-being of every Floridian will always be my top priority."
Crist, who sits on the U.S. House Appropriations Committee, is running for the Democratic nomination to challenge Gov. Ron DeSantis next year. Crist held three statewide offices as a Republican including being elected governor in 2006. In 2010, Crist left the GOP to run for the U.S. Senate with no party affiliation. After losing that race, Crist joined the Democrats at the end of 2012 and was his new party's nominee against then Gov. Rick Scott in 2014. After that loss, Crist bounced back in 2016 when he defeated then U.S. Rep. David Jolly, R-Fla., for his current post.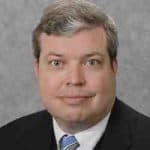 Latest posts by Kevin Derby
(see all)