 On Wednesday, U.S. Rep. Charlie Crist, D-Fla., announced almost $4.4 million is headed to Pinellas County to help the homeless.
Crist announced that the U.S. Department of Housing and Urban Development (HUD) is sending $4.4 million in Continuum of Care grants.
"In the wealthiest country in the world, no one should be left without a roof over their head. Our local governments and non-profits do the best they can, but simply don't have enough resources to reach everyone in need," said Crist on Wednesday. "This critical funding will get more people throughout Pinellas off the streets and on track to getting back on their feet."
"HUD Continuum of Care grant funding supports a broad array of interventions designed to assist individuals and families experiencing homelessness, particularly those living in places not meant for habitation, located in sheltering programs, or at imminent risk of becoming homeless," Crist's office noted on Wednesday.
Crist won three statewide offices as a Republican including being elected governor in 2006. But he has failed in his two bids for the U.S. Senate, including leaving the GOP after being overtaken by Marco Rubio in the 2010 Republican primary. Crist continued his Senate bid with no party affiliation and joined the Democrats in 2012. After losing a gubernatorial bid in 2014, Crist bounced back to be elected to Congress in 2016. Crist sits on the U.S. House Appropriations Committee.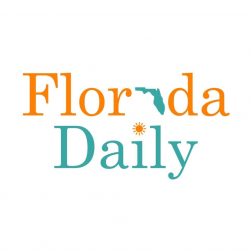 Latest posts by Florida Daily
(see all)